Duncan Aviation Creates Live PMA Database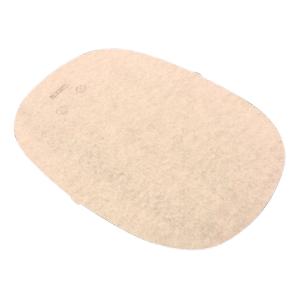 LINCOLN, NEB --- Duncan Aviation is pleased to announce the creation of its new PMA Library. This database consists of more than 75 PMAs, all of which are available for sale. Visit the database here: www.DuncanAviation.aero/services/specialized-services/pma-library
There are three ways to search the PMA Library: by aircraft, by PMA category, or by viewing the full list. Click By Aircraft to see the available PMAs by aircraft make. Click by PMA Category to see available PMAs for ATG, Aircell, Airframe, Installations, Interior, WLAN, or other categories. Click View Full List to see all PMAs that Duncan Aviation has to offer.
Duncan Aviation's Engineering and Certification Departments produce Supplemental Type Certificates, and the company also has a searchable STC Library https://www.duncanaviation.aero/services/specialized-services/pma-library These STCs may be sold as a complete package or as individual PMA parts.
"You can think of a PMA as an egg that's a part of an entire carton—the STC is the entire carton, with regard to STCs," said Duncan Aviation's PMA Project Lead Chad Ladwig. "We can sell the entire carton, the STC, or we can sell the individual eggs, the PMA."
In the three months that the PMA database has been live, the company has received multiple requests for quotes.
"Examples of PMA requests have included dust panes for Citation 550 and 560s and Gogo Kit modification parts for a Wi-Fi system. We have created PMAs for a variety of business aircraft," said Ladwig. "This database is a central location for our customers or team members to go and find modification parts, parts that are no longer available, or more cost-effective parts."
If you don't see a PMA for a part you're seeking, give us a call or request a quote for a new PMA by clicking the this form hotlink on the PMA Library home page or click the link to Duncan Aviation Specialized Services Representative to reach a knowledgeable Duncan Aviation team member who can answer your questions.
About Duncan Aviation
Duncan Aviation is an aircraft service provider supporting the aviation needs of business aircraft operators, government agencies, and other aircraft service providers. Services include major and minor airframe inspections, engine maintenance, major retrofits for cabin and cockpit avionics systems, full paint and interior services, engineering and certification services, fabrication and manufacturing services, and preowned aircraft sales and acquisitions. Duncan Aviation also has international aircraft components solutions experts available 24/7/365 at +1 402.475.4125 who can handle any aircraft system problem with immediate exchanges, rotables, loaners or avionics/instrument/accessory repairs and overhauls. Complete service facilities are located in Battle Creek, Michigan; Lincoln, Nebraska; and Provo, Utah. We also have dozens of other facilities strategically located throughout the United States to provide customers with scheduled regional support and the quickest response possible to avionics, engine and airframe Aircraft On Ground (AOG) situations.
For more information about any of Duncan Aviation's services, call +1 402.475.2611 or visit https://www.DuncanAviation.aero/services