Duncan Aviation's Rene Cardona Named IADA-Certified Aircraft Sales Broker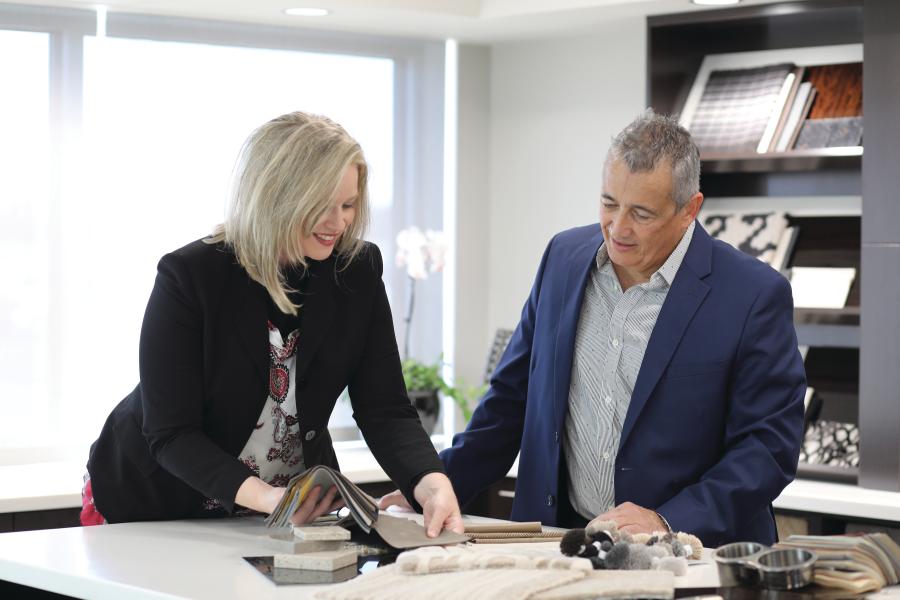 LINCOLN, NEB. — Duncan Aviation is pleased to announce that Rene Cardona, a longtime member of the company's Aircraft Sales and Acquisitions team, recently earned recognition as an IADA-Certified Aircraft Sales Broker.
"IADA is very pleased to include Duncan Aviation's Aircraft Sales Representative Rene Cardona in the ranks of IADA-certified aircraft brokers," says Wayne Starling, IADA Executive Director. "He joins an elite group of professional brokers who have passed a rigorous, independent evaluation to achieve recognition as a highly skilled broker at the top of his profession."
The IADA recently moved toward full professional accreditation for aircraft dealer organizations and their individual representatives. A rigorous certification examination for brokers was developed and is managed by Joseph Allan Aviation Consulting. The broker examination measures the skill and competencies that are required of aircraft brokers in order to effectively conduct their work. Joseph Allan has experience in curriculum development as well as the development and management of examinations measuring knowledge-based competencies.
For more than 30 years, Cardona has been involved in the sales and acquisition of business aircraft. He has been a member of the Duncan Aviation Aircraft Sales and Acquisitions team since 1988. Before joining Duncan Aviation, Cardona worked as a market researcher, agent, broker and consultant for International Jet Markets, a small, independent aircraft brokerage company based in Atlanta while studying industrial management at the Georgia Institute of Technology.
To reach Cardona, contact him at 402.479.1529 or email Rene.Cardona@DuncanAviation.com.
About IADA
IADA is a professional trade association formed more than 25 years ago. Promoting the growth and public understanding of the aircraft resale industry, IADA now offers the world's only accreditation program for dealers and the only certification program for individual brokers. The process delivers high standards of business conduct and transparency regarding aircraft transactions, leading to a more efficient and reliable marketplace. For more about IADA, go to www.IADA.aero.
About Duncan Aviation Aircraft Sales and Acquisitions
Founded in 1956 as a business aircraft sales organization, Duncan Aviation has been locating, buying and selling business aircraft for customers worldwide for nearly 60 years. Operating in all kinds of market conditions, Duncan Aviation's aircraft sales consultants and market analyst have the experience of more than 3,000 aircraft transactions to help them provide customers with the best acquisition and sales options to maximize their clients' aircraft investments. They are backed by the technical knowledge and expertise of Duncan Aviation's 2,100 team members, whose resources help the aircraft sales team make connections, value aircraft, determine future aircraft worth and truly understand the business aviation market.
About Duncan Aviation
Duncan Aviation is an aircraft service provider supporting the aviation needs of business aircraft operators, government agencies, and other aircraft service providers. Services include major and minor airframe inspections, engine maintenance, major retrofits for cabin and cockpit avionics systems, full paint and interior services, engineering and certification services, fabrication and manufacturing services, and preowned aircraft sales and acquisitions. Duncan Aviation also has international aircraft components solutions experts available 24/7/365 at +1 402.475.4125 who can handle any aircraft system problem with immediate exchanges, rotables, loaners or avionics/instrument/accessory repairs and overhauls. Complete service facilities are located in Battle Creek, Michigan; Lincoln, Nebraska; and Provo, Utah. We also have dozens of other facilities strategically located throughout the United States to provide customers with scheduled regional support and the quickest response possible to avionics, engine and airframe Aircraft On Ground (AOG) situations.
For more information about any of Duncan Aviation's services, call +1 402.475.2611 or visit https://www.DuncanAviation.aero/services