«Fall 2008
Tech Update Fall 2008
Duncan Aviation Launches Straight Talk Live Tour
n. (straight talk): straight-forward answers to your questions concerning the latest trends in the aviation industry.
This summer, Duncan Aviation began taking its extensive avionics experience on the road with its Straight Talk Live Tour, the latest addition to the company's popular Straight Talk series. Traveling to popular business airports throughout the United States, the tour provides first-hand demonstrations of the most common aircraft communications systems available. Along with the Straight Talk about Satcom book and online tools published earlier this year by Duncan Aviation, it gives operators valuable insight into the complex aircraft communication and data market.
Sponsors of Duncan Aviation's Straight Talk Live Tour include the following: Aircell, International Communications Group (ICG), Thrane & Thrane, TrueNorth Avionics, Rockwell Collins, Honeywell, SatCom Direct and EMS Technologies. All sponsors have equipment in the modified van that is travelling the country over the next 18 months.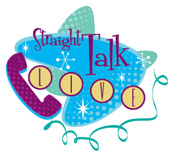 The van will be in Orlando during the annual NBAA Convention in October. A complete schedule and reports from the road can be found at Duncan Aviation's website. Check often for the latest information.
In addition to the tour, Duncan Aviation has developed a booklet and online planning tools to help operators select the best Satcom and High Speed Data options for their aircraft. By making just a few clicks, operators can view the book and print a customized list of communication upgrades available for their aircraft. If they take a few extra minutes to fill out a short survey, one of Duncan Aviation's avionics experts will give them all of the information they need to help them make the best choice for immediate upgrade or guide them on what they might consider in the future.
The entire Straight Talk lineup, including tour information, the book, the online tools and previous publications, are online. As always, the information is free.