«Fall 2008
When Passion Gets Technical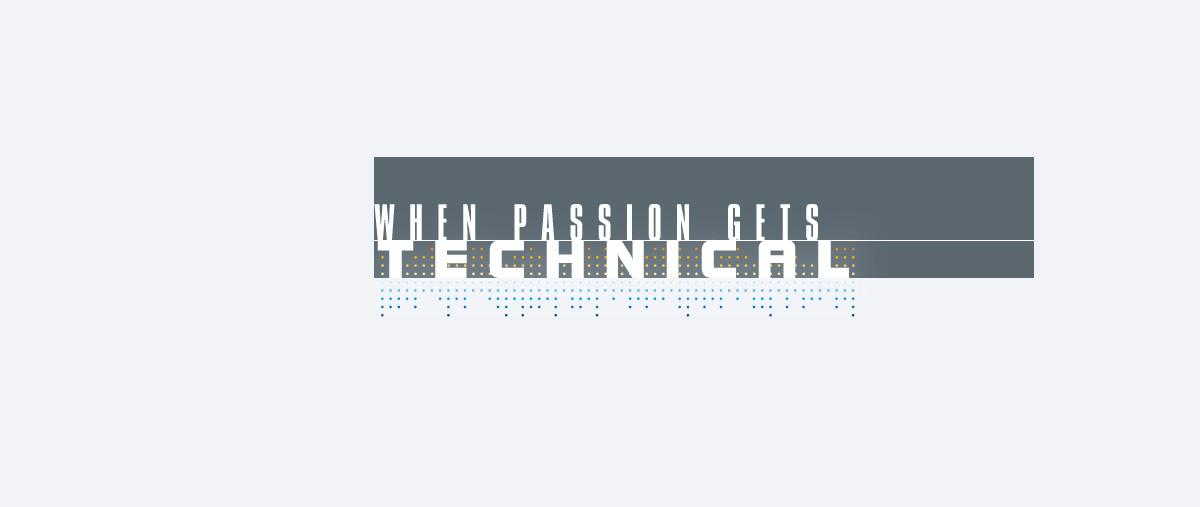 In only a few millennia, humans have transitioned from the Stone Age, through the Industrial Age and into the Information Age. Today, information is important for every type of business enterprise. It is especially important in aviation. The changing nature of aviation and constant governmental and OEM requirements mean that operators need to stay current with the most recent information available.
In 1997, Duncan Aviation wanted to provide operators with critical information in a timely fashion about their airframes. The idea was a simple one, publish brief technical articles on Duncan Aviation's core airframes and fax the publications to mechanics, operators and flight departments to demonstrate Duncan Aviation's technical expertise and provide valuable information about the airframes they maintain. Soon Citation, Falcon, Learjet, Hawker and Astra/Westwind operators received their first editions of the new Duncan Intelligence newsletters. The first newsletter topics included things like, "Use the Right Crimping Tool," "A Look at AlliedSignal SB 72-3613" and "TFE-731 Breather Valves."
There was no sales pitch or hidden agenda – just information sharing about what Duncan Aviation technicians and technical representatives encountered on a regular basis. It was a way for flight department mechanics and crews to "look over the shoulders" of Duncan Aviation experts as they unveiled the large and small aircraft idiosyncrasies they found in their day-to-day work. Service bulletins, important OEM information and many other items were covered. They were the tips operators wanted and needed to know.
It didn't take long to realize the program was a big hit. Operators were given the option to "opt in" to the list or cancel the free "subscription." Nearly all of them chose to keep the newsletters coming. In fact, if new editions weren't kept on schedule, Duncan Aviation got phone calls from customers looking for the missing editions. Subscribers were also very interactive with discussions about some of the articles.
A COMMUNICATION TOOL WITH THE INDUSTRY
"We see these publications as a communication tool with the industry," explains Ron Grose, one of Duncan Aviation's Falcon Technical Representatives. "We share what we know and we love to hear feedback from technicians in the field."
As Duncan Aviation grew, so did Duncan Intelligence newsletters. New capabilities and personnel translated into technical experience on new airframes and services. Soon Gulfstream and Challenger airframes were added along with new engine newsletters including TFE731, Pratt & Whitney and CF34. This summer, a new King Air newsletter was added. Customer demand for these newsletters is constant. In the beginning, Duncan Aviation sent about 2,000 faxes per quarter. Today the number is more than 18,000 e-mails and faxes…and that number is growing. All current and archived Duncan Intelligence newsletters are available online at www.DuncanAviation.aero/intelligence, as well as information about how to subscribe.
Customers routinely use the information and archive the Duncan Intelligence newsletters provided by Duncan Aviation experts. In fact, a few years ago, Dennis Brewer, a Duncan Aviation Regional Manager, stopped into the TXU flight department to visit with Director of Maintenance Joe Fulco. Joe had been trying to resolve an engine problem and hadn't received any answers from either the engine or airframe OEMs. The day Dennis came to see Joe, the Duncan Intelligence fax arrived and it addressed the same issue Joe was trying to get answers for. Joe's first words to Dennis were, "I'm very impressed with your people at Duncan."
In 1999, the Duncan Intelligence newsletter concept expanded into another popular Duncan Aviation offering, the Intelli-Conference. Intelli-Conferences were live versions of the technical publications and offered classes at Duncan Aviation facilities on a wide range of technical topics. Hundreds of aircraft maintenance professionals have attended these informative symposiums over the years, receiving technical training and IA renewal credit for some of the classes.
In 2001, we added Straight Talk books to the lineup. Prompted by the complex RVSM mandate, our first edition Straight Talk about RVSM was snapped up so quickly that we had to print more to keep up with demand. Straight Talk about TAWS followed soon after and also required two printings. This year, we published Straight Talk about Satcom and HSD and expanded the Straight Talk concept to include online tools and a web-based update service. All editions are available online.
Duncan Aviation's passion for leading the way on complex, technical issues and the open sharing of our expertise are just two examples of Duncan Aviation's brand promise to our customers – "We are your knowledgeable friend who cares enough to provide personal guidance, innovative services and ongoing support."
DUNCAN INTELLIGENCE [ BY THE NUMBERS ]
[ 11 ]
Duncan Intelligence Newsletter

Learjet
Hawker
Falcon
Astra/Westwind
Citation
Challenger
Gulfstream
King Air
TFE731 Engine
Pratt & Whitney Engine
CF34
[ 26 ]
Duncan Aviation Tech Reps contributing articles
[ 18,000+ ]
Duncan Intelligence subscribers