«Spring 2008
Avionics & Modifications: You Know You Want It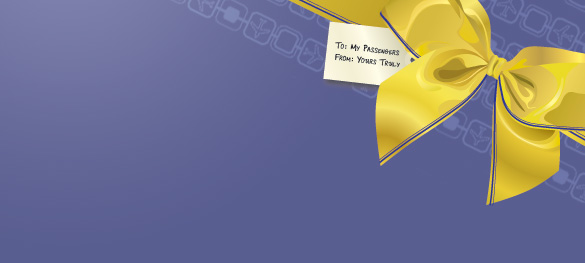 Do you want the biggest flat screen monitor possible for your cabin? Do you want to plug your iPod into the cabin entertainment system? How about live weather at your fingertips or a cool super power like seeing in the dark? You can even get lightbulbs that will last 20 times longer than fluorescent bulbs.
All of these things can be accomplished during your next event, often with no added downtime. If you have a week, you can do it. If you are going to be down for maintenance, you should do everything possible on your list to avoid wasting time and money with a separate downtime.
If you're not sure what you need, we have information to help you decide. Our modifications capabilities on our website will show you the most common upgrades by aircraft.
Featured Capabilities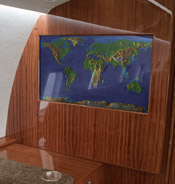 Custom-Engineered Installations
Yes, that is a 32 inch monitor on that bulkhead. The ease of installation and the picture quality are impressive. More and more operators are asking for entertainment systems for their aircraft that mirror what they have at home. This installation is a perfect example of this trend.
Available for:
Most makes and models.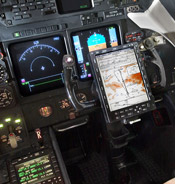 Electronic Flight Bags (EFBs)
You know you can get charts, but do you want live weather too? It is now available on the CMC CMA-1100 Electronic Flight Bag.
Available for:
Astra
Challenger
Falcon
Gulfstream
Learjet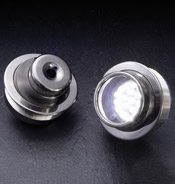 Lighting Options
LED lighting is warmer, more energy efficient and maintenance friendly compared to fluorescent lighting. An LED bulb will last 10,000 hours compared to just a few hundred hours for a fluorescent bulb.
Available for:
All makes and models.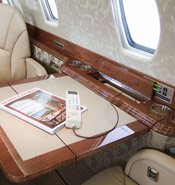 Phone Systems
Your cabin phone—you want to pick it up and know it will work well every time. The market is changing under your feet. Speak with a Duncan Aviation avionics installations rep to help you decide what communication system is best for your aircraft and how you use it.
Coming in the next Debrief—an update on the current status of the phone and high speed data market and what may be coming soon to an aircraft near you. Check for updates online at www.DuncanAviation.aero/resources/Straight-Talk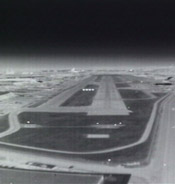 Enhanced Vision System (EVS)
Enhanced vision will give you a view of your night approach like you've never seen before, providing additional safety. It also enables pilots to "see through" conditions of poor visibility such as haze, smoke, snow and rain.
Available for:
Challenger
Falcon
Gulfstream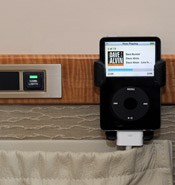 Cabin Entertainment
Take your iPod with you everywhere and share your music with the rest of your passengers.
Available for:
All makes and models.