«Summer 2008
Small Shop Support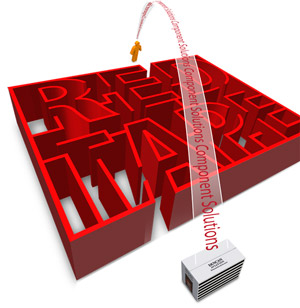 SMALL SHOP SUPPORT
Stress Relief for Small FBOs
In the United States there are literally thousands of small FBOs who provide fuel, minor service and parts support for tens of thousands of aircraft operators every day. They cater to this large airplane community at smaller airports by supplying the "front-line" of defense when these operators are in need. Smaller FBOs are often asked to find parts or aviation services that they can't or don't offer in order to keep their customers flying.
It is a daunting task requiring knowledge, partnership and trust. What is not generally known is that smaller FBOs rely on the support of companies like Duncan Aviation to maintain support for their smaller aviation customers.
These smaller FBOs have unique needs that require having a reliable aviation partner who has Experience, Service and People (ESP) and who can be trusted to perform with near perfection every time the need arises. The last thing these FBOs need is a warranty or liability issue. That's why so many depend on the "Remarkable Touches" Duncan Aviation Component Solutions delivers. These FBOs send Duncan Aviation all manner of avionics, instruments, accessories and propellers to be repaired and overhauled. With warranty rates of less than 1%, their first choice and first call is to Duncan Aviation because they don't want to burden their customers with a "send-back" for warranty. They can't afford to inconvenience customers. And it is no different when it comes to procuring parts. They need a partner who will find that particular part or fulfill a specific need to keep their customer in the air.
DUNCAN AVIATION TECHNICIANS KNOW HOW TO TURN UNITS QUICKLY, REPAIR THEM PROPERLY AND PERFORM THOSE "REMARKABLE TOUCHES" THAT
PROVIDE OUTSTANDING VALUE
.
Reliability and tenacious parts procurement is only part of a larger story for these extraordinary "front-line" FBOs. Their customers are no different from large corporate operators when it comes to downtime; they don't like it! They want parts quickly and repairs and overhauls with minimal turntimes. Timeliness becomes another reason Duncan Aviation Component Solutions is their first choice and first call. Duncan Aviation technicians know how to turn units quickly, repair them properly and perform those "Remarkable Touches" that provide outstanding value. They're passionate about it because they're aviation professionals, just like the people they serve. And Duncan Aviation shipping personnel are also trained in how to properly package units for shipment. That eliminates a lot of returns and a lot of headaches when you open your package! And in the event you need to call Duncan Aviation Component Solutions at 3 a.m., you'll get a person on the other end of the line, not a message.
In short, these special smaller FBOs need an aviation partner they can trust to provide value, reliability, speed and 24/7/365 service. There are many aviation companies to choose from and many will supply some of the services needed, but only one company fits the definition of Complete Component Solutions. That's why a growing number of smaller FBOs are turning to Duncan Aviation Component Solutions to help them help their customers. Call 800.228.1836 for all of your support needs.