«Summer 2011
ADS-B: Critical Factors & Considerations for Business Aircraft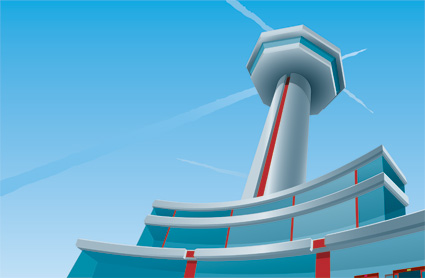 "With ADS-B, both pilots and controllers will have the opportunity to view radar-like displays with highly accurate traffic data."
- Matt Nelson, Manager of Duncan Aviation's Satellite Operations
The United States aviation industry has been struggling to understand Automatic Dependent Surveillance-Broadcast (ADS-B) since the Federal Aviation Administration (FAA) began implementing it as part of the NextGen initiative in the fiscal year 2009.
The FAA plans to have ADS-B infrastructure completed by the end of 2013 and has mandated ADS-B Out compliance by Jan. 1, 2020. Additionally, the FAA published new rules on May 27, 2010, contained in 14 CFR §92.225 and §91.227 mandating airspace and avionics performance requirements after Jan. 1, 2020. The mandated avionics perform the ADS-B Out function, which transmits an aircraft's precise location along with other information to ground stations and other aircraft equipped with ADS-B.
After Jan. 1, 2020, aircraft without a compliant ADS-B Out system will not be allowed into controlled airspace, giving aircraft owners about 10 years to equip their aircraft.
The road to compliance has several challenges. Many avionics manufacturers are still developing solutions to meet the latest Technical Standard Order (TSO) for ADS-B. The certification paths for ADS-B retrofit solutions are still unclear. Additionally, the cost of compliance for aircraft with older systems may force many out of service.
However, ADS-B does provide some very real safety and efficiency benefits. The technology has been operating successfully in non-radar airspace in Alaska for more than 10 years, over Hudson Bay in Northern Canada, in low-altitude airspace over the Gulf of Mexico and over some U.S. cities.
ADS-B will affect every aircraft in U.S. airspace to one degree or another," says Matt Nelson, Manager of Duncan Aviation's Satellite Operations. "There are still a number of questions with murky answers."
What is ADS-B?
ADS-B is a component of NextGen technology that transmits information from various onboard aircraft sensors to Air Traffic Control (ATC) and other properly equipped aircraft. The system supports real-time traffic, flight-profile and other information.
"With ADS-B, both pilots and controllers will have the opportunity to view radar-like displays with highly accurate traffic data," says Matt. "Among other things, it will allow pilots the ability to fly with preferential routing, at safer distances from one another and with less assistance from ATC."
Until recently, all aircraft positioning technology was designed to locate an aircraft from the point of the traffic controller. As the skies became more congested, real-time traffic awareness for both controllers and pilots became a necessity. The Traffic Collision Avoidance System (TCAS) program was the first response to that need, but it had some critical functional limitations. A TCAS III proposal for lateral guidance was suspended in favor of ADS-B.
ADS-B systems consist of three components: a transmission and message generation subsystem (ADS-B Out), a receiving subsystem (ADS-B In) and a transmission protocol. An ADS-B-equipped aircraft determines its own position and flight data, broadcasts the information via ADS-B Out to ATC ground stations and other equipped aircraft, and receives traffic and weather through data links via ADS-B In.
System Benefits
Where operators will benefit most is through the data links provided by ADS-B In, which is not currently required by an FAA mandate. ADS-B In consists of data transmitted by ground stations, then received and displayed by systems onboard the aircraft.
The Traffic Information Service-Broadcast (TIS-B) is an uplink of radar-derived traffic, and the Flight Information Services-Broadcast (FIS-B) provides weather, temporary flight restrictions, and other data links. Traffic and weather information is similar to what is provided by existing information services, except it's free… at least for the time-being, says Matt.
"Flight information and weather displays will update in real-time and won't degrade with distance or terrain," says Matt. "The situational awareness improvements will increase safety and will be a great benefit to pilots."
ADS-B Costs
While ADS-B is a more flexible, informative and pilot-friendly alternative to radar-based systems, compliance for many older aircraft will be a struggle. Compliance costs will vary depending on aircraft age, size and existing onboard systems, saysMark Winter, Avionics Manager of Duncan Aviation's Houston, Texas, satellite facility. Downtime will be relative to how much work is required to certify each aircraft.
Mark expects costs will be lower for newer aircraft equipped with modern transponders, an Electronic Flight Instrument System (EFIS) and Wide Area Augmentation System (WAAS). Costs will be higher for aircraft with older transponders, non-precision approach Global Positioning Systems (GPSs) and Flight Management Systems (FMSs).
Aircraft Value & Mission Considerations
Aircraft with newer avionics suites will most likely integrate ADS-B In information into the EFIS. For other aircraft, a multi-function display can be used as a Cockpit Display of Traffic Information (CDTI) to replace a radar display. This will merge the existing radar with FIS-B, TIS-B, terrain and TCAS data.
However, many aircraft using older technology like basic Mode A and C transponders will need to be upgraded with newer transponders, any necessary sensors, and a very precise GPS.
"For several airframes that are limited in hull value, the upgrade cost will be more than the aircraft is worth," says Mark. "Some operations may need to find a new aircraft that can support the upgrade or the mission."
FMS Compatibility
One the biggest hidden issues of the ADS-B Out mandate is FMS certification, says Mark. He explains that existing FMS and GPS solutions fall into two categories: those certified for older GPS, non-precision approaches; and those certified for WAAS.
Both systems have adequate position accuracy for navigation, says Mark. However, older systems aren't accurate enough for the ADS-B mandate, and some WAAS-certified units don't include the outputs necessary to feed the transponders.
For these systems, a separate "patch" will be necessary for ADS-B compliance, which will only be part of the overall process required for ADS-B certification.
Critical Factors
Some ADS-B units are available that meet TSO-C166a, an FAA document that established minimum performance standards for ADS-B equipment. However, TSO-C166b was released more recently, says Matt, and no solutions are currently available that meet the new performance standards. Equipment options are not expected until late 2011, if not later.
In an article entitled "Next step toward NextGen" appearing in the August 2010 edition of AOPA Pilot Magazine, Mike Collins reported that manufacturers believe most existing ADS-B equipment could comply with the 2020 mandate with upgrades or modification. However, aircraft owners will need to carefully evaluate what solutions are being offered, and a decision for quick, low-cost compliance may not be the best approach for future operations.
Before considering an ADS-B installation, Mark says operators should consider four key questions:
1. What type of transponders does the aircraft currently have?
2. What type of position data (GPS) is currently installed in the aircraft?
3. Has an STC been performed for the aircraft's configuration?
4. Will the existing avionics equipment support the correct formats that ADS-B requires?
Where an operator chooses to have a modification or installation done is also important, as the service provider plays a key role in the certification process. Engineering capabilities, certification experience and manufacturer collaboration is essential, says Mark. Many modification centers, including Duncan Aviation's avionics satellite network and full-service facilities, have the ability to perform certifications on behalf of owners and vendors.
ADS-B Installation Services
Duncan Aviation's avionics satellite network will offer ADS-B solutions as they become available, and offers a unique advantage to customers seeking mandate compliance or minor avionics upgrades. These locations are nimble, providing immediate avionics services and extremely fast turn times.
"If someone comes in and needs something immediately, it's rare that we can't start on it that same day," says Brian Redondo, Avionics Manager at Duncan Aviation's Ft. Lauderdale satellite facility.
Duncan Aviation's Organization Designation Authorization (ODA) offers an additional advantage, allowing all Duncan Aviation locations to provide faster certification and engineering solutions. "I can call the engineers and get something in motion that day," says Brian. "We can also sign off on paperwork in-house. This saves an operator a lot of downtime."
For equipment requirements, certification processes, how ADS-B works, compliance for older aircraft, and estimated manufacturer TSO authorization dates, read "Straight Talk About ADS-B" at www.DuncanAviation.aero/straighttalk.
For questions and installation options, please contact: Mark Winter in Houston at 713.644.0352, Brian Redondo in Ft. Lauderdale at 954.771.6007, or Mike White in Seattle at 206.764.3962.