«Spring 2015
I Can't Believe This Aircraft is 14 Years Old
Francisco Angarita, chief pilot for Falcon 81 Corporation, was tasked with finding a Falcon 900B. He took his time–more than a year–to find just the right one. With nearly all preowned aircraft purchases, some paint, refurbishment or installation work is often needed to personalize the jet for its new owners. This aircraft was no different. Within 49 days of the purchase, the newly acquired 900B landed at Duncan Aviation's Battle Creek, Michigan, facility.
In about 12 weeks, the Falcon delivered squawk-free and was nothing short of spectacular. According to Shawn Busby, Duncan Aviation's project manager, Francisco said several times that he couldn't believe the aircraft was 14 years old. "It looks better than it did the day it rolled off the assembly line."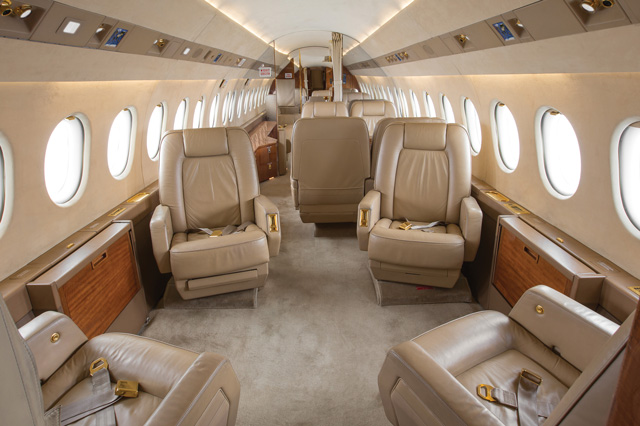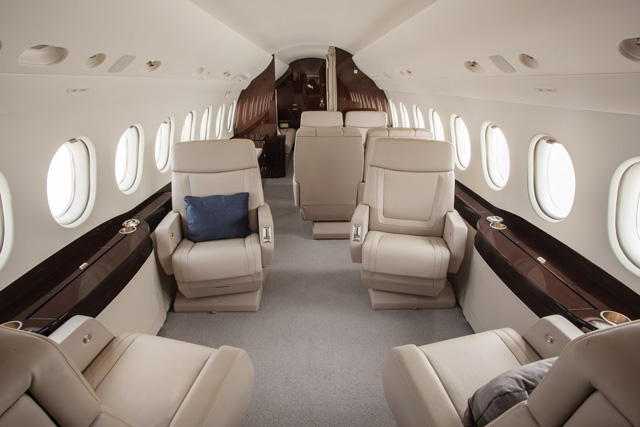 Before/After
Exterior Transformation
Complete new exterior paint scheme.
New LoPresti BoomBeam landing lights.
New LED taxi and nav lights.
Winglets added.
Avionics Upgrade
EFIS to CDS/R.
Primus 880 Radar.
Dual RTU-4210s.
Electronic Standby Indication System GH-3100.
New EMTEQ LED lighting throughout cabin.
New Blue Ray DVD.
SwiftBroadband.
New Alto Aviation Speaker System.
New Airshow 500.
KGS SS200 115VAC/60HZ.
New cockpit and cabin USB charging outlets.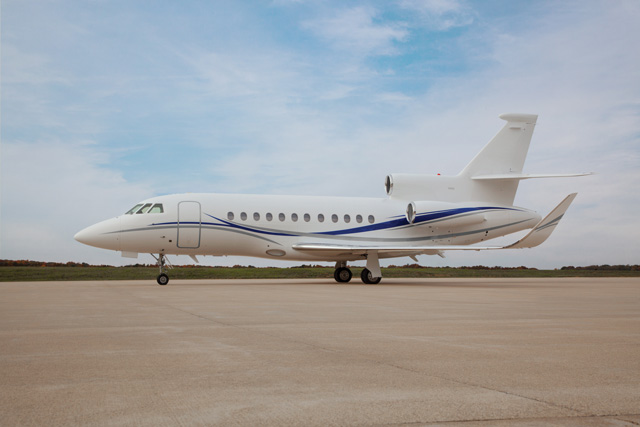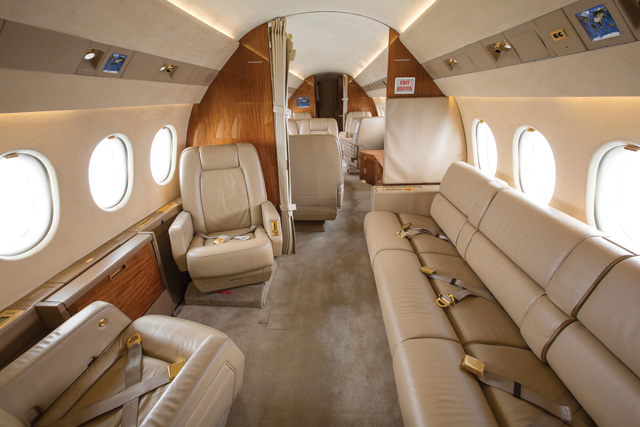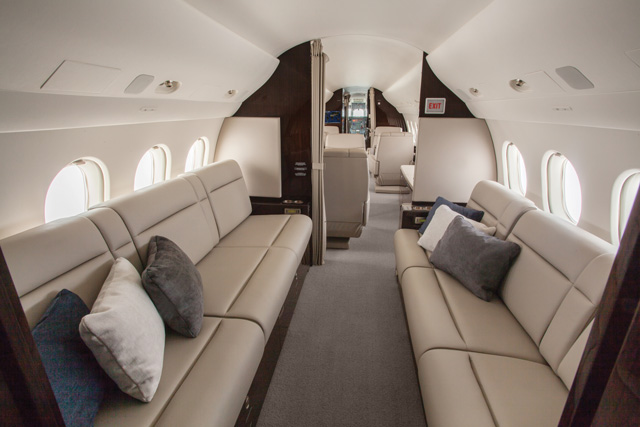 Before/After
"This was a very large project with little planning time. As quickly as this project came together, I was extremely impressed with how the individual shops at Duncan Aviation responded and prepared. Everyone involved acted with a sense of urgency and had a positive attitude. It is remarkable to see a project of this magnitude come together, a true testament of hard work and commitment. Thanks to everyone involved for putting in the time and effort to make this a successful project. The owners of this aircraft are extremely thrilled with the outcome as all expectations were exceeded!"
Chief Pilot Franciso Angarita

Before/After