Aircraft Buyers & Sellers Beware: Unauthorized Intermediaries
February 2022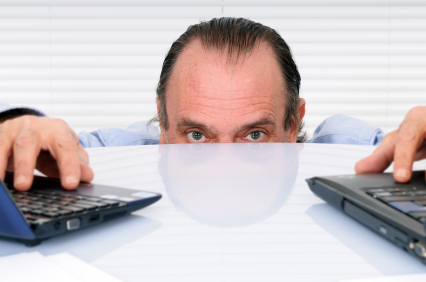 The aircraft sales market has changed significantly over the past 12 to 18 months. Aircraft that were at one time abundant have suddenly become scarce.
To showcase this change, below are examples (chosen at random) comparing available on-market aircraft across different cabin sizes and makes and models from September 2020 to January 2022.
Aircraft Make/Model
# of Aircraft on Market
September 2020
# of Aircraft on Market
January 2022
Learjet 45XR
28
5
Phenom 300
33
3
Hawker 850XP
15
2
Citation XLS+
23
2
Gulfstream G450
27
5
Falcon 7X
19
3
Challenger 605
33
2
In a recent AIN article, AMSTAT reported preowned business jet inventory is now at 3.2 % of the active fleet, an overall decline of 53 % from a year ago. This low on-market inventory typically has several buyers lined up waiting in line for deals to fall through, or the quality of the aircraft is such that it renders them virtually unsellable, further limiting supply to meet the current high demand and predictably resulting in exponentially increased prices.
VREF's Fourth Quarter Update for 2021 reports the shortage of aircraft in the current market has impacted values, the amount of money a buyer is willing to pay, and overall buyer behavior and decision-making, "creating an environment that can take advantage of first-time buyers and even seasoned aircraft owners."
It's a perfect storm for exploitation and questionable practices by unscrupulous individuals within the sector.
The IADA (International Aircraft Dealers Association) has developed rigorous standards to ensure only the most respected and experienced dealers dedicated to ethical business aircraft transactions are granted IADA membership. However, being the only body working to change these standards in the industry, the lack of regulation and enforcement for aircraft brokers remains a problem, creating opportunities for individuals to misrepresent themselves as brokers when in reality, they are intermediaries seeking to insert themselves in the transaction and extract money from whatever source they can.
Sadly, anyone with a phone can claim to be an aircraft broker hoping to capitalize on the market frenzy, inexperienced buyers, and the high prices of the limited inventory.
The following are real examples of misrepresentation we have witnessed:
We have been offered aircraft known to be off the market and not for sale.
A Duncan Aviation client, discovering their aircraft was being offered on the market by a number of unauthorized intermediaries, wrote a strongly worded letter demanding they cease all unauthorized marketing activities of their aircraft immediately
We've been offered several aircraft for sale with claims they are located on a different continent when in actuality, they are in a country locked down with COVID
We've seen CAMP reports altered to show different engine serial numbers. In one case an engine was off wing and actually openly for sale
And, of course, there's the all too common practice of aircraft specs being presented for consideration with an unauthorized intermediary name. This is something almost anyone can do these days with a simple PDF editor.
We cannot stress enough the need to double and triple check your sources and information before engaging in negotiations and submitting Letters of Intent. It's all too easy to see hours or even days wasted when dealing with the wrong people.
Intermediaries claiming to be authorized sellers of an aircraft have existed for years. The lack of available inventory for sale has heightened the visibility of this malpractice, making it appear to be getting worse.
Misrepresentation is the biggest concern for an owner who finds their aircraft peddled by an unauthorized intermediary. Remember, their objective is to extract money from anyone they can – buyer, seller, or legitimately appointed agent. Sometimes they'll seek money from both the buyer and the seller, which is highly irregular
Our advice
Work with an IADA certified broker or an organization with a credible, respectable history.
Speak to other industry professionals about the broker you are considering.
Look into what deals they have actually undertaken, as opposed to merely interacted with. AMSTAT and JetNet record such data.
Ask for references.
Move forward with extreme caution.
Good luck and happy hunting.