Duncan Aviation Mourns A Legend: Harry Barr
LINCOLN, NEB — It is with heavy hearts that Duncan Aviation announces that aviation legend Harry Barr, friend to many and a vital company partner, died at his home in Raymond, Nebraska, on July 1, 2020. Born in 1935 in Clarinda, Iowa, Barr and Duncan Aviation founder Donald Duncan shared not just a home town but also a passion for flying, and the two partnered in several business endeavors after Donald purchased a Beechcraft distributorship in 1956.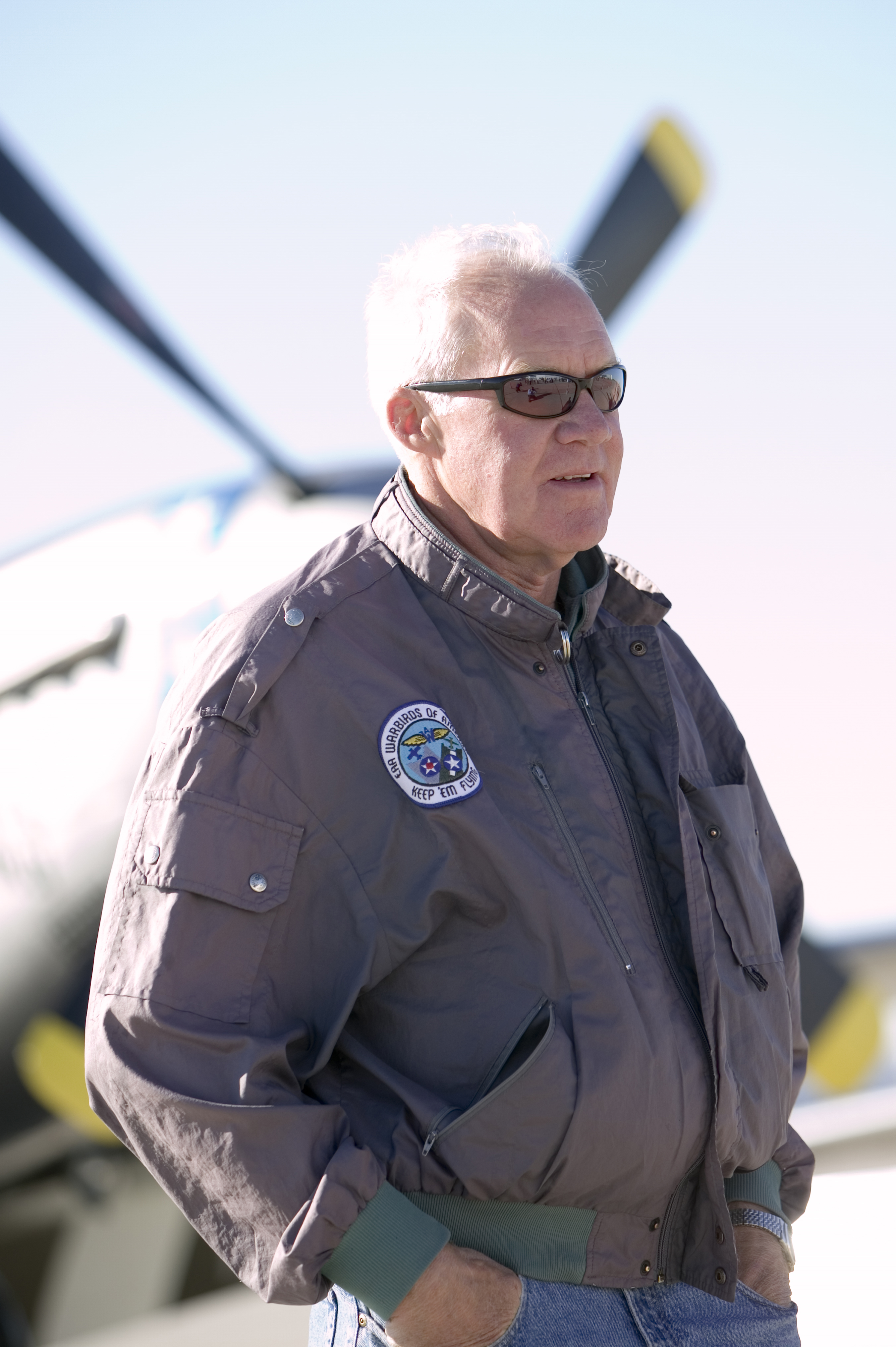 Barr earned his private pilot's license when he was 17 years old, and during his lifetime, he went on to fly aerobatic planes, experimental planes, helicopters, and jets. In 1964, Barr and his life-long friend Clay Lacy were type-rated to fly the brand new Learjet 23, one of the first of the then new class of high-speed business jets, and Duncan Aviation was one of only six US distributorships for the new jet. From shortly after Duncan Aviation's founding until his death, Barr was a pilot for Duncan Aviation, and any time he wasn't off flying, he was in his office at the company's full-service facility in Lincoln, Nebraska.
Great human beings are often known for their humble demeanor, the passion and adventure they bring to their daily lives, or their quiet concern for their fellow human beings. "Harry embodied them all," says longtime friend and Duncan Aviation Senior Captain Larry Bartlett. "With Harry, his work was his fun; it was hard to differentiate from when he was working and when he was having fun. And many people have furthered their careers in aviation because of Harry Barr's mentoring and encouragement. Because he had the means, he helped anyone who showed an interest in a career in aviation or a career flying."
One of those whom Barr mentored was a young Brazilian man named Pablo Branco. The two met shortly after Branco's parents had died and the man who'd taught Branco how to fly had just been killed in an accident during an air show practice. Barr knew the training pilot and met with the grief-stricken Branco to encourage him to continue to pursue his dream of becoming a commercial pilot.
"I told him there was just no money, but Harry assured me that if I could get to Lincoln, Nebraska, in the United States, he'd make sure I could continue with my flight lessons," says Branco. "It took me a while, but I quit my job, sold everything I owned, and arrived in Lincoln with $1,000 in my pocket."
After taking his Brazilian paperwork to the airport to transfer his license, Branco accompanied Barr to the Duncan Aviation Flight Department.
Branco continues, "Harry introduced me to Stacy (Administrative Coordinator of the Flight Department), and he said, 'This is Pablo, and he's here to get his licenses. He needs to be in every plane that leaves here with the right seat open.' And he took me out into the hangar where he went every day, and he introduced me to those working."
Within his months in Lincoln, Branco reached the minimum required hours for his commercial check ride, racking up around 150 hours just while he was in Lincoln. Barr bought a ticket home for Branco and drove him to the airport. Returning to Brazil was tough for Branco because he'd fallen in love with the country and the people.
"By that time, I considered Harry my American father," says Branco. "I went back to Brazil and was able to find a job as a pilot flying Learjets. My first jet flight ever was on a Learjet and my first job was on a Learjet. Learjets have played a big role in my life, but not nearly as big of a role as Harry. We kept in touch, and when I landed a job as a corporate pilot in the United States and brought the aircraft to Duncan Aviation for service and maintenance, Harry was always there at the hangar door when I taxied up to welcome me back."
Respected throughout the business aviation industry, Barr was also known and loved by many groups in which he was an active member, such as the Midwest Aerobatic Club, the IAC International Aerobatic Club, the Experimental Aircraft Association, and the Warbirds of America.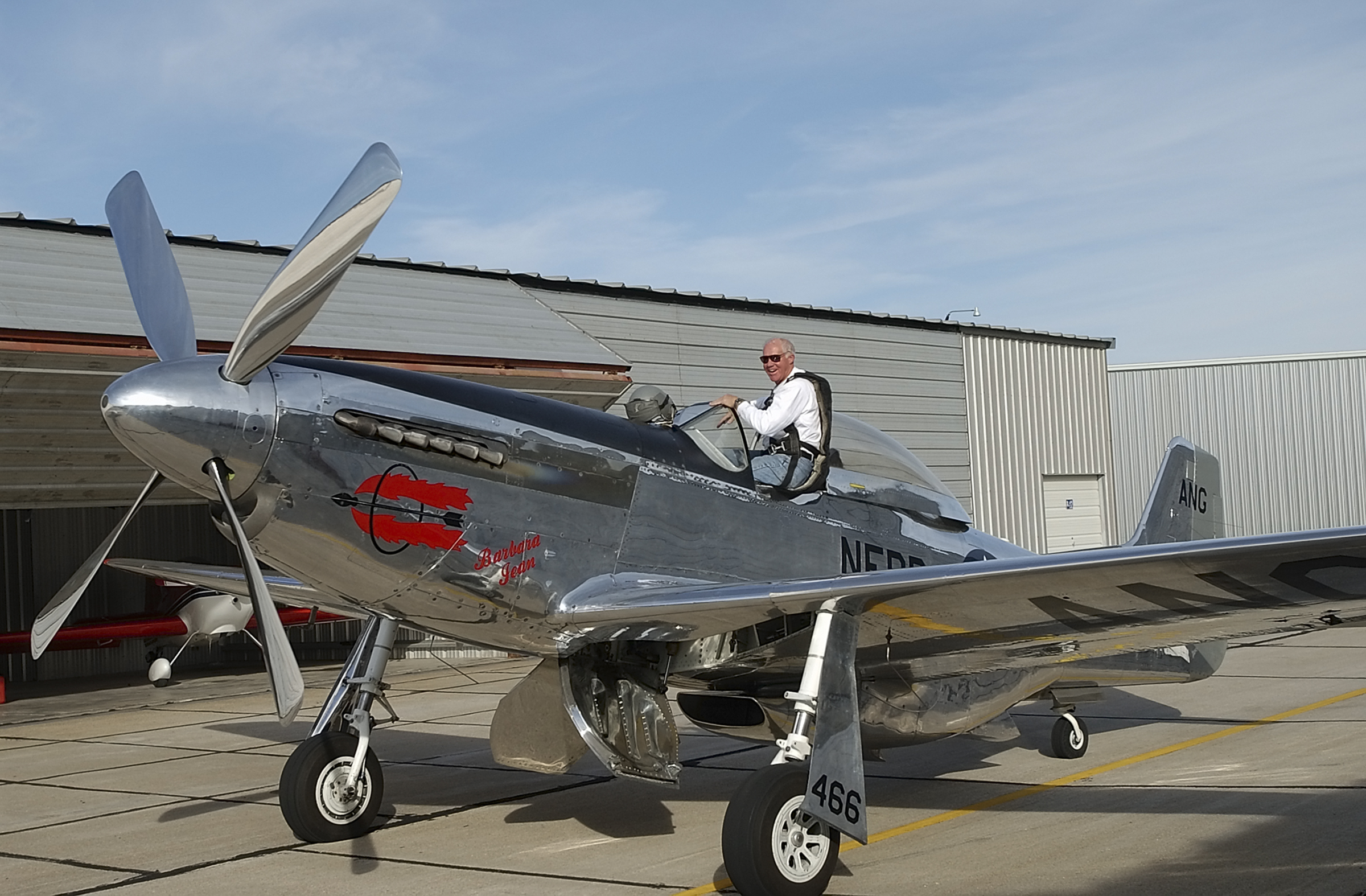 Retired aviation legend Clay Lacy met Barr at the first Learjet distributor meeting in Wichita, Kansas, in the spring of 1964. During the early days of the Learjet, Lacy talked with Barr many times to get his opinion on issues regarding the jet.
"I consider that we were good friends and respected each other's opinions," Lacy says. "I really respected him as a great aviator and a great person/friend. I am lucky to have known him all those years."
Lacy continues, "Harry Barr was a great aviator and extremely knowledgeable about aviation and airplanes. A one of a kind, if it flew, Harry could fly it."
Barr's good friend and Duncan Aviation Director of Flight Department Maintenance Andy Bajc says, "Harry owned dozens of airplanes and helicopters in his lifetime. He bought old planes, refurbished them, flew them, and sometimes sold them. He hung on to his favorites over the years including a new SuperCub he and Robert Duncan paid $14,872 for in 1974. He really loved that plane, and he always laughingly reminded me of how little he paid for it every time I told him he'd have to spend more money than what he paid for it just to overhaul the engine to keep it running."
Duncan Aviation team members lovingly remember Barr's kindness, sense of humor, and what they call his Harryisms.
"Harry asked me to drive his Olds Delta 88, the world's shortest airport at a local airshow, and I said, 'Sure! Why not?' We loaded up, and he'd land the J3 Cub on the roof of the car," says Bajc. "Whenever anyone asked Harry how many times he'd had to practice the landing, he'd say, 'Never practice anything you have to get right the first time'."
Joe Schumacher, Air Operations for the EAA's AirVenture show in OshKosh, recalls the time he gave Harry that platform.
"I told him if you come and get it, you can have it," says Schumacher. "I remember one time he did the car top landing in a bad wind situation. We were all amazed."
Schumacher said that Harry was the best pilot he had ever flown with.
"Harry was just a great guy, a great pilot, and he taught you a lot about life," Schumacher says.
Barr's signature joke was one he just loved to set up for new people who joined the Duncan Aviation team.
"When Susie Corn (Senior Sales Rep in Engine Services) was touring the Duncan Aviation facilities here in Lincoln, Harry had us set her up for the joke," says Bartlett. "As she walked by, we invited her to join us, and she had heard of Harry and was pleased to meet him. When prompted, she innocently asked, 'So, how many people work at Duncan Aviation?' and Harry, straight-faced and serious, replied, 'Oh, about half'."
Barr was responsible for kick-starting a lot of careers in aviation, one of those being that of long-time friend, Ed Bowes.
"Harry taught me how to fly jets, and I turned that into an airline career," Bowes says. "Harry opened so many doors of opportunities for me. I managed to run through them as fast as I could go. We were very close friends. We went everywhere and did everything together. I was his flying buddy for a while, and we had a lot of fun together flying airplanes."
Bowes even helped Barr build two complete aerobatic airplanes, and that was how their friendship started.
Duncan Aviation Aircraft Sales & Acquisitions Representative and long-time friend, Doug Roth, shared a common interest in flying aerobatics.
"Every summer since 1994 we flew in air shows together," Roth says. "Harry always gave me the confidence and encouragement I needed. Not long after the 15th Annual Midwest Aerobatic Championships, Harry took me up in his Hiperbipe kit plane and had me perform inverted flight. I remember Harry took over and immediately started performing aerobatic maneuvers. I totally lost orientation, Harry yelled, 'yee haw!' and I could feel my cheeks pull down!"
Roth continues, "Over the years, Harry has become a great friend, if not my best friend just because of all the time we spent together. He will be really missed, but always remembered. He was a big part of my life during work and after hours flying; all we can do now is take the memories and move forward, trying to keep the tradition of Harry Barr alive."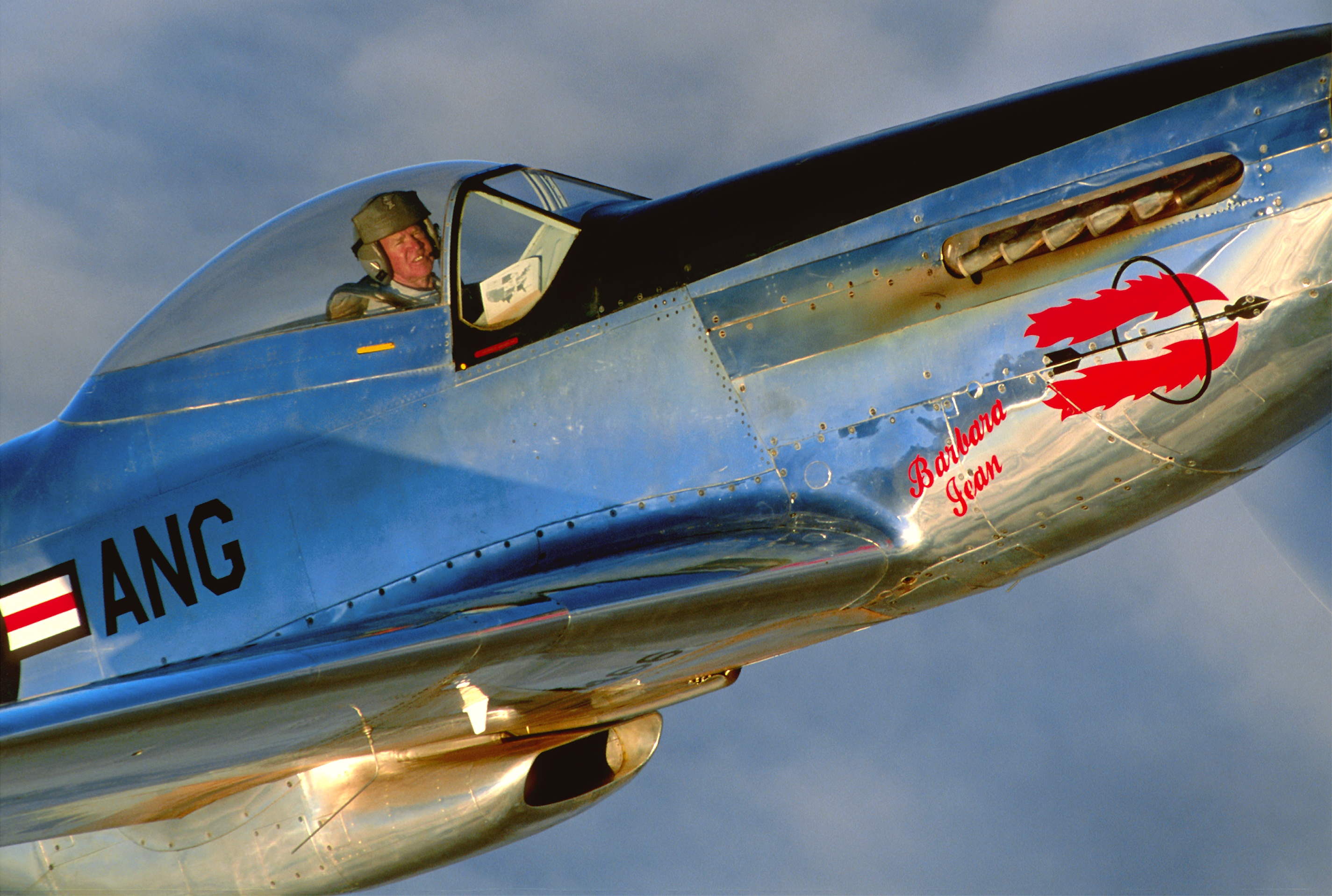 Barr died at his home in Raymond, Nebraska, surrounded by friends and family. He is survived by his son JB (Julie) Barr, grandchildren Noah and Luke Barr, and Harrison and Drew Clanton; his sister Barb (Lyle) Nothwehr; nieces and nephews; and countless friends. He was preceded in death by his wife Barbara Jean, his daughter Chandra Clanton, his brothers Robert and Lowell Barr, and their parents.
As tributes for Harry Barr pour in, Duncan Aviation Chairman Todd Duncan had this to say: Harry was my godfather, and he was a fellow pilot who absolutely loved to fly, and he was my friend. He and my grandfather Donald originally founded Duncan Aviation together, and he was there for my father after Donald's unexpected death. He was a friend and mentor to people at Duncan Aviation for more than 60 years as well as throughout the aviation community. Harry never had a bad word to say about anyone, and I had the greatest respect and admiration for this man who lived his life so well and so fully. He will be terribly missed by all of those who knew and loved him."
Duncan Aviation Chairman Emeritus J. Robert Duncan says that the stories about and with Harry will go on forever and ever.
"He was, and is, a legend," Duncan says. "I first knew him as almost a big brother. He lived with our family for a while, taught me how to fly, and gave me my first flying job. The list goes on and on."
Donald Duncan and Barr started Panhandle Aviation, a helicopter service company to support Boeing during the construction of the Atlas Missle sites in which Barr was in charge. The two also started an FBO in Cheyenne, Wyoming, and Barr ran that.
"Harry was a natural pilot and athlete," Duncan says. "His track record at Clarinda High School still stands (of which he was very proud). His handstands—on one hand—while drinking a beer are again, legendary."
Duncan continues, "Harry could fly anything, and he did. His love for aviation—the equipment, the people, and the the places that aviation took him--Wow!"
For certain, Duncan Aviation would not be what it is today without Harry Barr. He will be forever missed.
Tailwinds, Harry!
About Duncan Aviation
Duncan Aviation is an aircraft service provider supporting the aviation needs of business aircraft operators, government agencies, and other aircraft service providers. Services include major and minor airframe inspections, engine maintenance, major retrofits for cabin and cockpit avionics systems, full paint and interior services, engineering and certification services, fabrication and manufacturing services, and preowned aircraft sales and acquisitions. Duncan Aviation also has international aircraft components solutions experts available 24/7/365 at +1 402.475.4125 who can handle any aircraft system problem with immediate exchanges, rotables, loaners or avionics/instrument/accessory repairs and overhauls. Complete service facilities are located in Battle Creek, Michigan; Lincoln, Nebraska; and Provo, Utah. We also have dozens of other facilities strategically located throughout the United States to provide customers with scheduled regional support and the quickest response possible to avionics, engine and airframe Aircraft On Ground (AOG) situations.
For more information about any of Duncan Aviation's services, call +1 402.475.2611 or visit https://www.DuncanAviation.aero/services