Duncan Aviation's Susie Corn Accepts Regional Sales Position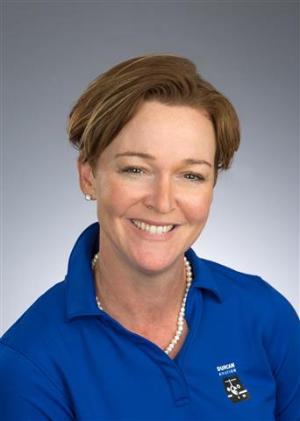 LINCOLN, NEB — Duncan Aviation is pleased to announce that Susie Corn has accepted the position of Regional Sales Manager for the South Central United States, which includes Arkansas, Louisiana, New Mexico, Oklahoma, and Texas. Corn takes over after Rick Randall, a 20-year Regional Sales Manager for Duncan Aviation, retired at the end of July.
Corn joined Duncan Aviation three years ago as its Senior Sales Representative for Engine Sales & Services. Combined with her previous years of aviation experience, Corn brings more than 20 years of aircraft knowledge and experience to her new position.
"We're so pleased to have Susie on our team. Of course, her past experience coupled with her in-depth knowledge of the engine business is valuable, but it's really her desire to see customers and teammates be successful that I'm most excited about," says Duncan Aviation Manager of Sales Phil Suglia. "Susie brings empathy to the table, and when you're in a role where people depend on you to help them, that is really significant."
Three years ago, when Corn joined Duncan Aviation, she was looking forward to a challenge, although she initially wondered about learning a new position while navigating a company that seemed as big as Duncan Aviation.
"Although Duncan Aviation seemed big at the time, after a few short years here I can say that the company has a small, family feel to it," says Corn. "The leadership, culture, and the people really make Duncan Aviation an awesome place to work and a truly special place in the aviation industry. I believe a willingness to help runs through the very veins of the company. We are all one, and we are all here for our customers and for one another."
As Corn begins making calls to and visiting with customers in the South Central region, she knows she'll be getting reacquainted with some old friends.
"Because of my previous 16 years of sales experience prior to coming to Duncan Aviation, I have the privilege of knowing many of the folks in this region quite well. I think that'll make the transition to my new position a little easier," says Corn. "In my new position, I'll be touting Duncan Aviation's range of services in airframe, interior, paint, and avionics, in addition to engines."
Corn is excited to get to work and grateful for the trust and confidence the team has in her.
"Sometimes I do feel a little like the Lone Ranger out here on my own, but when it comes right down to it, I remind myself that I have access to amazing resources, and every day I'm so grateful because I know I have the support of this amazing Duncan Aviation team behind me," said Corn.
During those times she's not calling on customers, Corn and John, her husband of 22 years, and their two daughters Hannah (20) and Allie (11) are outdoors as often as possible. In the spring and summer, they camp at state and federal parks, generally within an hour or two of their home. Their five-year-old rescue dog Percy goes with them, making the trip that much better. They swim, kayak, hike, ride bikes, watch the wildlife, and ride their electric scooters. Fall and winter finds the Corn family on hunting trips in addition to camping and spending time outdoors.
About Duncan Aviation
Duncan Aviation is an aircraft service provider supporting the aviation needs of business aircraft operators, government agencies, and other aircraft service providers. Services include major and minor airframe inspections, engine maintenance, major retrofits for cabin and cockpit avionics systems, full paint and interior services, engineering and certification services, fabrication and manufacturing services, and preowned aircraft sales and acquisitions. Duncan Aviation also has international aircraft components solutions experts available 24/7/365 at +1 402.475.4125 who can handle any aircraft system problem with immediate exchanges, rotables, loaners or avionics/instrument/accessory repairs and overhauls. Complete service facilities are located in Battle Creek, Michigan; Lincoln, Nebraska; and Provo, Utah. We also have dozens of other facilities strategically located throughout the United States to provide customers with scheduled regional support and the quickest response possible to avionics, engine and airframe Aircraft On Ground (AOG) situations.
For more information about any of Duncan Aviation's services, call +1 402.475.2611 or visit https://www.DuncanAviation.aero/services