See Representatives from Duncan Aviation's Engineering & Certification Services at NBAA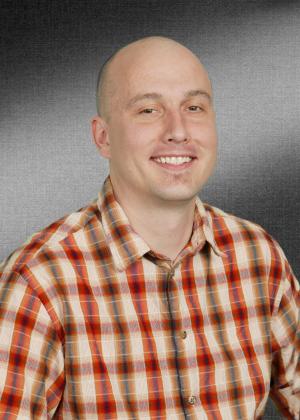 LINCOLN, NEB — Duncan Aviation's Engineering & Certification Services (ECS) department will have two representatives in Duncan Aviation's booth (#N2506) at the 2019 National Business Aviation Association (NBAA) Convention & Exhibition in Las Vegas, Nevada, from October 22-24. Duncan Aviation's ECS team has years of experience providing design data and all supporting documentation required to certify many types of alterations including avionics installations and upgrades, interior alterations, and government and special-mission projects.
Engineering Team Leader Aaron Lane, who specializes in systems engineering and certification, and Organization Designation Authorization (ODA) Administrator Dan Moody, who is an airworthiness expert with years of experience handling the complexities of importing and exporting aircraft to and from the United States, will be availble for meetings and to answer questions during the convention.
Throughout the year, Lane and his team provide engineering and certification support for customers seeking Cabin Management System (CMS) and cockpit modifications. The team produces design data, substantiation data, and approval for various modifications.
"Installations of Cabin Management Systems are usually pretty complex jobs because the CMS controls the customers' in-flight experiences regardling lighting, sound, temperature, and connectivity. Our goal is to make the end-user experience as seamless and unnoticable as it is in their home or office," says Lane.
Lane and his team have also worked this year on providing documentation and certification for a variety of upgrades on multiple airframes including the following:
Synthetic Vision
• AirText+
Collins Aerospace Venue CMS
• Honeywell Ovation CMS
• Universal Avionics EFI-890R
Honeywell Laseref IV
USB Power Outlets
Collins Aerospace TDR-94D
EGPWS Software upgrades
Honeywell DU-875 Display
Based on the FAA's delegated authority under Duncan Aviation's ODA, Moody approves major repairs and alteration data and issues airworthiness certificates. Moody issues airworthiness certificates to export aircraft from the United States and import aircraft to the US, and he also is able to issue Experimental Certificates and Special Flight Permits.
"For instance, let's say an aircraft has a dented wing from a bird strike. That aircraft is no longer legal to fly, so we'll issue a Special Flight Permit after performing an inspection so the aircraft can fly where it needs to go for repairs," says Moody. "More frequently, however, we issue Special Flight Permits, which include operating limitations, so an aircraft that's out of inspection can fly somewhere safely for maintenance."
For more information about Duncan Aviation's Engineering and Certification Services, stop by the booth (#N2506) at NBAA to talk to Lane and Moody, call Shawn Carraher at +1 402.479.4201, or visit www.DuncanAviation.aero/services/engineering. You may also talk to representatives from airframe and engine services, paint and interior modifications, avionics and parts support and aircraft sales and acquisitions while you're there. Visit www.DuncanAviation.aero/nbaa for updates and announcements.
About Duncan Aviation
Duncan Aviation is an aircraft service provider supporting the aviation needs of business aircraft operators, government agencies, and other aircraft service providers. Services include major and minor airframe inspections, engine maintenance, major retrofits for cabin and cockpit avionics systems, full paint and interior services, engineering and certification services, fabrication and manufacturing services, and preowned aircraft sales and acquisitions. Duncan Aviation also has international aircraft components solutions experts available 24/7/365 at +1 402.475.4125 who can handle any aircraft system problem with immediate exchanges, rotables, loaners or avionics/instrument/accessory repairs and overhauls. Complete service facilities are located in Battle Creek, Michigan; Lincoln, Nebraska; and Provo, Utah. We also have dozens of other facilities strategically located throughout the United States to provide customers with scheduled regional support and the quickest response possible to avionics, engine and airframe Aircraft On Ground (AOG) situations.
For more information about any of Duncan Aviation's services, call +1 402.475.2611 or visit https://www.DuncanAviation.aero/services