«Summer 2007
Gulfstream Summer 2007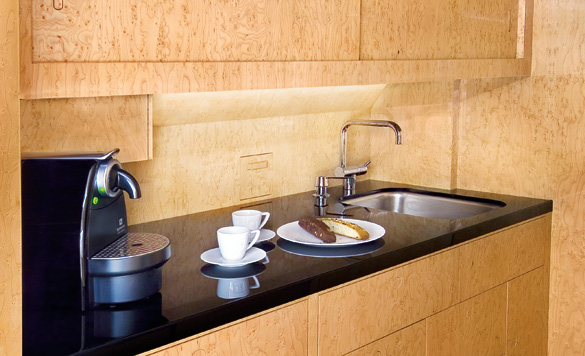 Minimalist Defined
Owner's Lifestyle Inspired Gulfstream Design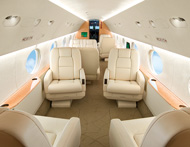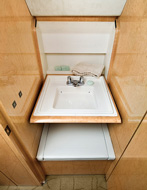 The foundation of this project lies solidly in the lifestyle of the owner of this Gulfstream G-IV. Inspired by the color of his Porsche and a visit to his home in Park City, Utah, Duncan Aviation Designers went to work designing his new aircraft.
The work scope included exterior paint, avionics installations, airframe maintenance and extensive interior design, fabrication and installation of the following:
New forward lavatory
New cabin headliner, PSU-Valance panels, one piece cabin window panels, new electric pleated window shades and new removable center cabin curtain
New veneered drinkrails, executive tables, conference table, lower sidewalls and low-profile floor ducts for a wider interior
New credenza and divan with end-arm cabinets
New seats with footrests
Modification of the galley with a a larger sink and new, contemporary faucets
An additional, hinged aft baggage shelf
New switches, 17" & 15" Rosen monitors, DVD player, convection microwave oven, new EMTEQ LED cabin upwash and downwash lighting
You will find no externally visible latches, brackets or hardware of any kind. Clean lines in the cabinetry and fixtures feature the fundamental beauty of the wood and metal. The basic elements shine in this environment, all inspired by a trip to the owner's home, which was a study in concrete, stainless steel, granite and maple.