«Summer 2007
Engine Summer 2007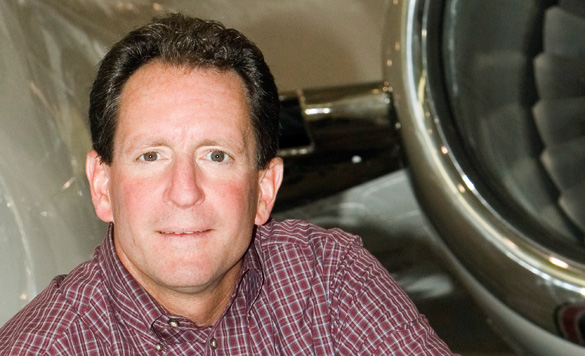 Service Below the Surface
An Interview With Robert Wright
"Customer service" means different things to different companies. To some, it is applied with varying degrees depending on how much the customer is spending. With others, it disappears as soon as the sale is made. This is a common occurrence across all industries and sadly customers have become desensitized to its effect and no longer demand to be treated better. But every once in a while, a company gets it right, daring to go below the surface of superficial customer service to build relationships with customers and deliver what the customer desires, not just what they need. They don't count transactions; they provide experiences that have the power to create long-term connections with their customers.
Robert Wright believes Duncan Aviation is such a company. As the Director of Maintenance for Bechtel Corporation, he believes Duncan Aviation looks beyond the dollars and cents of the deal to the heart of the relationship. For nearly 20 years, Bechtel has turned to Duncan Aviation for tip-to-tail aircraft services. This includes the 13 turbine engines that keep their planes in the air.
Customer Service means different things to different companies. At Duncan Aviation, providing the highest in quality product with superior customer service is the number one guiding principle. They do more than trade transactions, they create experiences.
An Interview with Robert Wright
Why are you a Duncan Aviation customer?
"Duncan Aviation delivers on four key factors better than anyone else: highest quality product, competitive pricing, competitive downtime and first-rate customer service. They don't just hit the mark on some things some of the time. They deliver on all four all the time. Very few other aircraft service providers deliver this level of performance for us as consistently as does Duncan Aviation."
What makes Duncan Aviation Bechtel Corporation's first choice for turbine engine maintenance?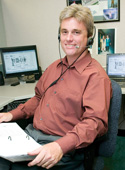 Doug Alleman
Turbine Engine Service Sales Rep.
"In a name—Doug Alleman. Doug is the face of Duncan Aviation's engine maintenance capabilities for us and the first person I call. He provides us with drop-everything customer service and makes us feel as if we are his only customer. Even if we don't have an engine event scheduled, I can and often do call Doug with questions or issues relating to the operations of our engines. In my opinion, not one of Duncan Aviation's competitors offers the same level of service to us. They're ALWAYS there to support us!"
Can you give me an example of his "drop-everything customer service"?
"Absolutely! Doug went to bat for us with a Honeywell MSP issue that a different service provider was unable to work through and get resolved in a very timely manner. Frustrated with the lack of progress on the project, I called Doug for assistance. It was through his willingness to help and his outstanding relationship and knowledge of his business that with one phone call he resolved the problem and we were able to get the engine repaired and the airplane back in service quickly. Doug solved the problem for the other guy! How's that for service?"
What do you think is Duncan Aviation's highest quality product?
"In the business aviation industry the highest-quality product boils down to knowledge and performance, which lies squarely with the techs on the floor. That is where Duncan Aviation stands a step above the others.
"I have had the rare opportunity to watch two Duncan Aviation Rapid Response Team members (Ryan Staggs- Denver/Chris Dube- Dallas) work side-by-side at our facility, with a team from another service provider. The Duncan team displayed a superior work ethic over their counterparts, doing what was required to get the job done. They showed up early, stayed late and worked hard. A work ethic that is obvious from top to bottom within Duncan Aviation.
"You asked what Duncan Aviation's highest-quality product was. The answer is the attitude of their employees."
Do you award service work based on price or downtime?
"Obviously both price and downtime are huge considerations when awarding service events—yet they are only factors in our decision process. Because aviation is such a complicated and dynamic industry, we are not simply focused on just getting the cheapest price or the fastest downtime. I know what it takes to do the work and to do it right without our intervention and also know that these results are hard to produce with "the low price leader." Duncan Aviation always quotes a competitive bid that is in-line with the work required. We want the work done right the first time and understand that this quality typically comes at a price."
Are you a smarter customer having been a Duncan Aviation customer?
"I wouldn't say that I am smarter as a result of being a Duncan Aviation customer but because of my resources within Duncan, I have answers to far more questions than I would have if we were not a customer. Bechtel relies on me to make recommendations and sound decisions regarding the maintenance of their aircraft and I don't have all the answers. I do however have easy access to the best knowledge base that business aviation has to offer with one simple phone call. From engines to interiors, the experts are just a call away.
"After many years of satisfying experiences with Duncan Aviation, we have come to expect nothing less but know and appreciate the effort that it takes to create such experiences time and time again. Things change though and our industry is competitive, so the drive within Duncan Aviation to maintain their performance must remain high. The bar that Duncan Aviation has set over the years is high and I am convinced that there is a firm commitment to maintaining their competitive edge."