«Summer 2007
Robert's Notes Summer 2007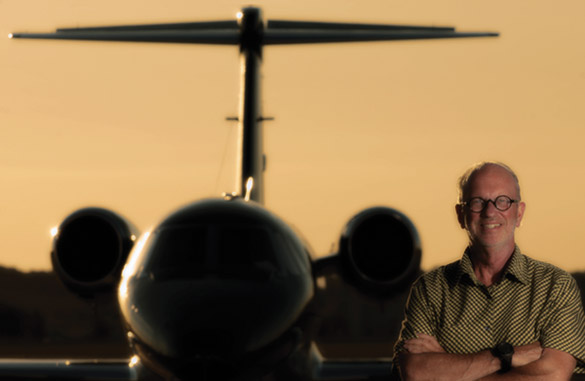 Note From J. Robert
In the 50th Anniversary Duncan Debrief magazine, an article was written detailing the history of Duncan Aviation. The article mentioned the many customer-driven transitions that Duncan Aviation and the people who make up the company have had to navigate throughout its history. The move in the early 1960s from turboprops to jets was a major step for Duncan Aviation. Our transition from primarily being a sales organization to an aircraft service organization propelled Duncan Aviation into a broader business sector. The hard work that went into securing service authorizations has meant an enormous amount to Duncan Aviation. There's a lot involved in our history and there's much more to come.
Today, a new change is taking place, a transition unlike any other in the history of the company. It's time for me to retire and become Chairman Emeritus; I will always be available for advice and counsel. My son, Todd Duncan, will become Duncan Aviation's new Chairman, and will mark the third generation of our family to lead the company. I am confident that he will boldly take Duncan Aviation into a new era.
However, the success of Duncan Aviation has never rested with only one person. That's the beauty of Duncan Aviation, its diversity of people, ideas and experiences. The great teams of people who make up Duncan Aviation are hard working, driving through transitions and navigating them successfully. Now Todd will take his place in the cockpit of the company started by my father, Donald. A family company it started and a family company it remains. I firmly believe that with the talented team of people surrounding Todd, Duncan Aviation will, as I've said before, get better and better.
Sincerely,
J. Robert Duncan,
Chairman