«Winter 2010
Todd Duncan Download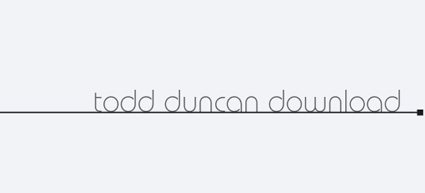 Positioning Duncan Aviation for Years of Continued Customer Support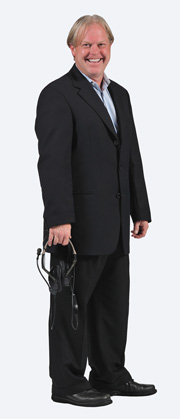 2009 was a tough year. No one in business aviation was left unaffected by the negative public perceptions of business aircraft and the fast and furious decline our industry saw. However, having recently attended two industry association meetings (NATA and NBAA) and listening to some of the most knowledgeable and influential individuals in business aviation, I am confident that recovery is possible and real, albeit very slow.
We see tremendous opportunity for the future. But because our industry lags corporate profits by about 12 to 18 months, there won't be significant growth until 2011. So it's a good thing we don't measure our future in one-year intervals. For us, the future is five, 10 and even 20 years out.
Even though we still find ourselves in tough economic conditions, Duncan Aviation has not set out to simply "weather the storm." We continue to move forward being innovative and unique. At a time when many MROs are shuttering their doors, we are pushing forward with the opening of a western U.S. operation in Provo, Utah. The facility will be smaller than initial plans, but because of our great partnerships with Million Air-Provo and several OEMs, it is the right move at the right time. (see "Want Mountains With Your Maintenance?")
These times have also given us the opportunity to refocus on what's most important and get great at where we've always been good—communicating with our customers and delivering each job on time and on budget. I've met with hundreds of customers in 2009. We value their input and get a real sense of where the market is going by listening to what they are saying. Because we are so keenly focused on what flight departments need, we've become great at meeting on-time delivery and on-budget goals. By watching these basic metrics and talking to customers about their experiences, our results have never been better.
Duncan Aviation has always placed a high priority on also being flexible and responsive to the needs of its team members. A lesson I learned from my grandfather, Duncan Aviation founder Donald Duncan, is that when we take care of our team members, they will take care of our customers. It was true then and it is still true now. Duncan Aviation team members have the latitude to look for things that can improve the customer experience without compromising our integrity or their safety. We have some of the most forward-thinking technicians who have developed sustainable and repeatable maintenance and testing procedures that have added to or enhanced our already long list of capabilities. For example, in 2009 our Challenger Team developed a full-system flap test that will accurately test and diagnose all electrical or mechanical intermittent flap squawks. This fully portable test bench is an exclusive Duncan Aviation capability. (see "Redefining Customer Expectations")
Firm-fixed pricing, which is available for several of the airframes on which we work, is another Duncan Aviation innovative option that very few competitors are able to offer. Our deep history and unmatched technical knowledge of our products makes us confident in our decisions.
Through strategic partnerships with OEMs and vendors, we continue to experience significant milestones. We were the first facility to perform winglet installations on the Falcon 2000EX and the largest provider of Aircell's wi-fi broadband in the U.S.
The underlying current in our industry is that there are very positive prospects for years to come. At Duncan Aviation, we have positioned ourselves for growth and innovation to come out of this recession stronger and ready to continue in our goal of supporting customers with the quality and responsiveness they have come to expect from Duncan Aviation. We thank them for their support as well.