«Fall 2017
Aircraft Internet: Keeping Customers Connected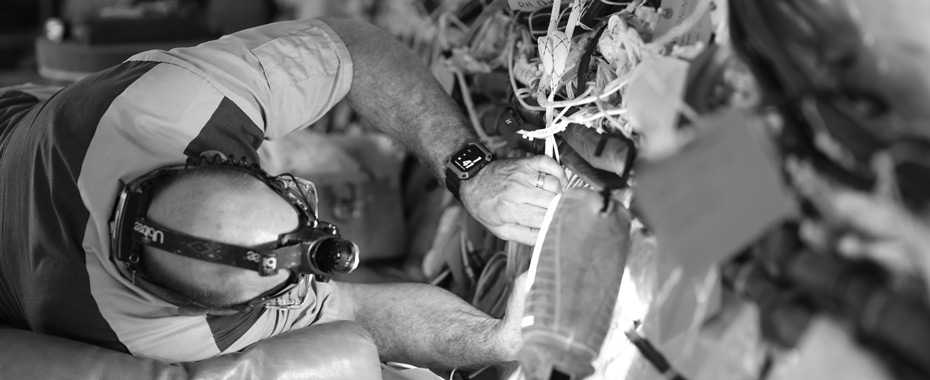 "Factors such as where you operate your aircraft, the type of aircraft, and passengers' internet needs dictate the type of system to install," says Duncan Aviation's Avionics Service and Sales Rep Steve Elofson. "When it comes to aircraft connectivity today, you have plenty of options."
Satellite Connections
Ka-band features upload speeds (sending data from the aircraft) of up to 5mbps (megabits per second) and download speeds (to the aircraft) are up to 49mbps.
Ku-band offers coverage in populated areas of the world. Its download speeds currently reach about 1mbps, and upgrades are in the works to match Ka-band performance.
Inmarsat's service, called SwiftBroadband (SBB), has worldwide coverage at speeds of around 500kbps (kilobits per second).
Iridium provides mostly voice and texting services due to its lower connectivity speeds.
Connected Over US Airspace
For flight over the continental United States, Gogo Biz's 3G ATG (air-to-ground), terrestrial-based network features speeds of up to 3.1mbps and has affordable data plans and STCs (Supplemental Type Certificates) for nearly every make and model of aircraft.
Two NextGen (next-generation), 4G networks will be available later this year and in 2018. Covering the United States and parts of Canada, Gogo Biz's 4G AVANCE L5 download speeds reach between 5-9mbps. SmartSky's network is true 4G LTE and offers performance similar to using smartphones over cellular networks. Service covers most of the continental US in 2018 and will expand to the rest in 2019.
The greater speeds allow live-streaming data, including video conferencing and live TV. You can access the internet with little-to-no latency, send and receive email with attachments, and stay connected to social media apps (Twitter, Instagram, Facebook, etc.).
Ask Our Connectivity Experts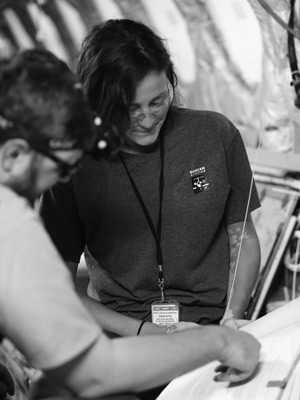 As with our home electronics, new equipment and advancements in technology are fairly typical in the aviation industry, too. Business jet travelers want higher speeds, and service providers comply by upgrading infrastructure and equipment.
Taking advantage of faster speeds usually requires new equipment. STCs are a good idea and often required for this equipment. Find out which makes and models are covered by existing STCs before upgrading to a new service. If your make/model is not covered by an existing STC, one can be developed, which requires additional downtime.
As mentioned, services for some systems are available only in the continental United States, so if you regularly fly outside of the United States, you'll want to invest in a global satellite system.
Service coverage, connection speeds, and costs vary from provider to provider. Usually, the faster the connection speeds, the greater the costs, and satellite-based systems are generally more expensive than terrestrial-based systems.
No Service, No Sale
Owners probably won't escape the whole connectivity issue by selling their aircraft, either.
"If you're selling your aircraft to a buyer who will put it on a 135 or charter certificate, the buyer definitely wants an internet connection, and that affects the value of the airplane," says Duncan Aviation's Aircraft Sales Representative Doug Roth. "The lack of internet drops the sale price by the cost of the installation. Because the aircraft will have to be removed from service for the duration of the installation, factor in the cost of the downtime, as well."
"...installing internet adds at least 50% of the installation cost to the resale value," says Duncan Aviation Aircraft Sales Rep Doug Roth
Roth goes on to say that roughly 75-80% of the buyers of private aircraft want an internet connection, so again, an internet connection adds to the value of the aircraft; conversely, the sale price of an aircraft without a connection will drop by the cost of the equipment and installation, including the downtime.
"Even with the small number of buyers who see zero value for themselves in having a connected aircraft, we point out that installing internet adds at least 50% of the installation cost to the aircraft resale value," says Roth. "The majority of buyers looking for aircraft today want an internet connection."
Combining Wi-Fi with Refurbishment Provides Savings
If you're planning to refurbish your interior, consider adding an internet connection or upgrading your current service to one with faster speeds at the same time. For both jobs—refurbishing an interior and installing/upgrading an internet connection—your interior will need to be removed.
Typically, an aircraft is down for two weeks to install an internet connection, and it usually takes longer to refurbish an interior. Completing the projects simultaneously typically won't add time to the work scope. Combining the two projects will also save on labor costs; otherwise, each project will include the labor costs for removing and reinstalling the interior.
Future of Connectivity
Duncan Aviation is working closely with Gogo Business Aviation to develop STCs for Gogo's new 4G service and Wi-Fi equipment called AVANCE L5. The leaders in business aircraft connectivity have partnered for years, and mutual customers are excited for Gogo's scheduled launch of 4G service.
The AVANCE L5 in development with Gogo and Duncan Aviation include the following aircraft:
Bombardier, Inc., CL-600-2B16 (Challenger 604, 605 & 650)
Bombardier, Inc., BD-100-1A10 (Challenger 300 & 350)
Bombardier, Inc., BD-700-1A10 & BD-700-1A11 (Global Express and Global 5000)
Dassault Aviation, Mystere-Falcon 900 & Falcon 900EX
Dassault Aviation, Falcon 2000 & Falcon 2000EX
Dassault Aviation, Falcon 7X
Gulfstream Aerospace Corporation, G-IV & GV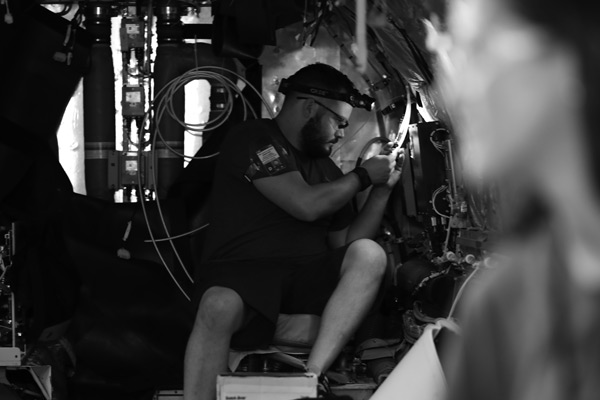 "Duncan Aviation has installed hundreds of Gogo Biz inflight connectivity systems in the last few years and is one of our most valuable partners," said Andy Geist, senior vice president of business aviation solutions for Gogo. "The Duncan Aviation brand is one of the most trusted in the industry and our partnership is critical as we continually look to provide the best inflight connectivity experience possible."
Created specifically for the business aviation market, Gogo's AVANCE L5 system is a specially designed application of Gogo's air-to-ground technology that leverages its existing ground network of more than 250 towers, fiber backhaul, and technology that has already flown hundreds of thousands of hours aboard thousands of business and commercial aircraft. The 4G equipment package will incorporate dual-band 802.11ac Wi-Fi service and a host of other features–all from a single, lightweight box.
Customer Testimonial: Dave Lenz
Last summer, Founder and Chairman of The North Central Group, Dave Lenz, brought his CJ3 to Duncan Aviation as the launch customer for the Rockwell Collins Pro Line Fusion. The workscope included installing Gogo Biz's ATG, which provides Wi-Fi for passengers in the cabin.
"Prior to this, the aircraft was still under warranty, so I'd always dealt with the OEM. My experience at Duncan Aviation was the first time I'd been to a family-owned maintenance facility," says Dave. "My experience was first rate. the people were outstanding; at every level, they were interested in doing the best they could. Their communication was excellent, and everything is now working as it should. Duncan Aviation instilled such confidence, I'm going back in December for hot-section work on my engines. You can call me a raving fan of Duncan Aviation."