«Fall 2017
The First of Many: Honeywell TFE731 Core Zone Inspection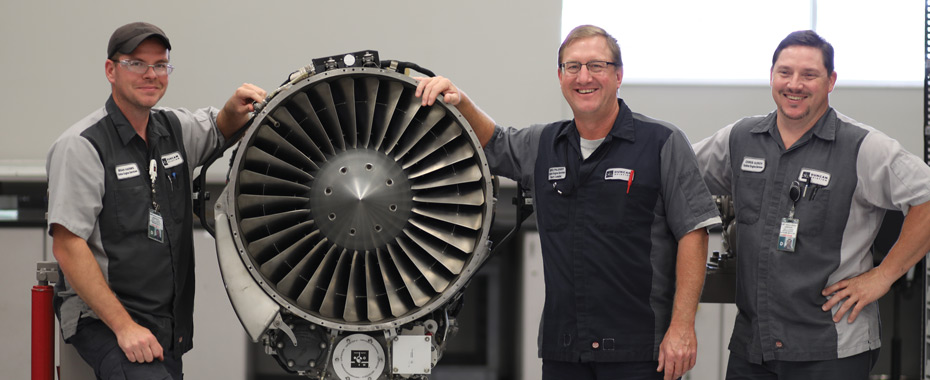 With the most up-to-date industry tooling, training, and equipment, Duncan Aviation engine technicians tackled the first CZIs (Core Zone Inspections) at the Turbine Engine Overhaul Facility in Lincoln, Nebraska.
The engines came off a Bombardier Learjet 45 managed by Jet Linx Omaha. According to Tony Boatwright, Jet Linx Director of Maintenance, it was an easy decision on where to send the engines. "We are very familiar with Duncan Aviation and the level of quality service they consistently deliver. Their technicians are routinely in our hangars working on many of our managed aircraft. Now that they are a Honeywell Heavy Maintenance Service Center, we were totally confident these engines would receive that same level of quality and care. We were right."
Engine Lead Tech Brian Harms expressed enthusiasm about the whole experience of being able to access, inspect, repair, and rebuild the compressor zone on the TFE731.
"It brings a new capability to the shop that everyone is excited about and with it, growth. Our biggest take-away from this experience is the road map for future work, including expanded Service Bulletins. We're ready for more. We're ready to make it even better."
The return of a safe product is the highest priority for all Duncan Aviation work. And the first TFE731 engines to go through the CZI maintenance in the Duncan Aviation shop were no different. Chris Ulrich, Engine Lead Tech, says, "After completing thousands of TFE731 MPIs and managing thousands of CZI events, we were excited to complete our first heavy event on the TFE731. It might be the first, but it's the first of many. We have a high level of quality that we strive to deliver, and we won't ever sacrifice safety."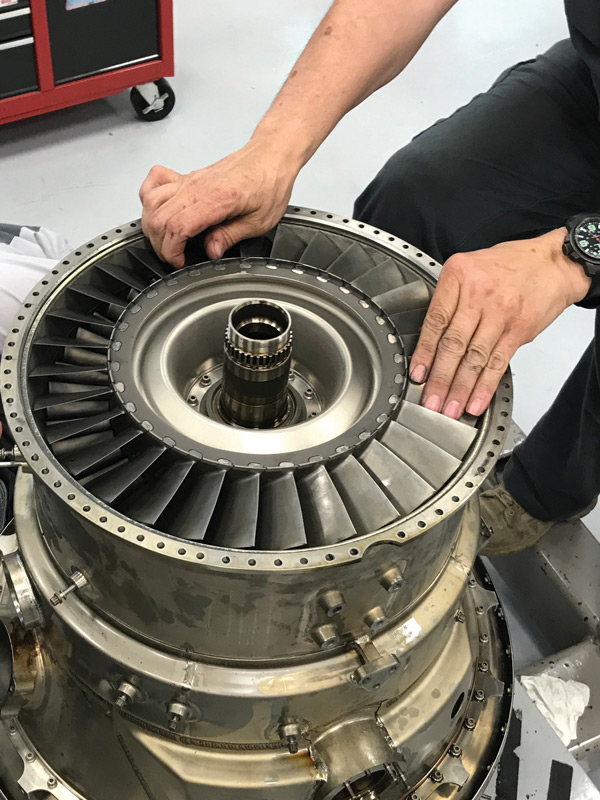 To meet the demand for incoming CZI work, the shop is going through some major changes. Chief among them is a facility expansion with a new test cell and control room. The test cell is scheduled to be fully operational by the end of 2017.
Sharon Klose, Turbine Engine Service Sales Rep, says there is no shortage of operators anxious to send their engines to Duncan Aviation for their CZIs when they come due.
"They are chomping at the bit to send their engines in to us. Knowing we've been doing engines for more than 30+ years, they tell me 'It's about time. I'll be calling you first!'"