«Fall 2017
Warehouse Duncan Aviation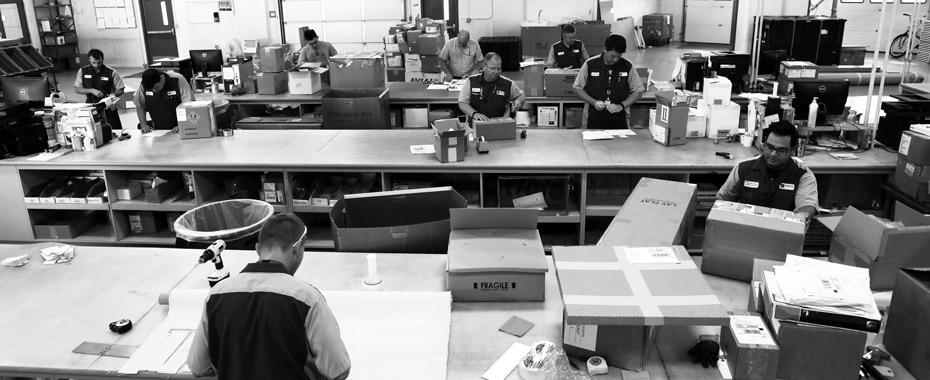 The need for aircraft parts is typically not a scheduled event. Usually, it comes as a surprise nearly anytime, anywhere, and without any notice. When that happens, you need an aircraft parts warehouse that is open around-the-clock and ready to ship at a moment's notice. The only parts inventory warehouse offering the widest variety of new aircraft make/model parts and open 24 hours a day, every day of the week, is Duncan Aviation.
Duncan Aviation has been stocking airframe OEM parts and other aircraft vendor parts since the company started more than 60 years go. We have a large selection of new parts inventory on-hand so as operators request them, they can be shipped within hours.
All parts that are in the Duncan Aviation New Parts Inventory (NPI) restocking program have some of the highest visibility in the industry with every Duncan Aviation customer who is in-house in our full-service hangars, visiting one of our Satellite Avionics locations, or listed in our database of more than 43,600 companies. Once aircraft parts are received at Duncan Aviation, they are at the front of the line for use and sale, and their consumption rate within the organization skyrockets.
The Duncan Aviation NPI program gives OEMs another aircraft parts warehouse and distribution center that is open 24/7/365 with live customer service support for international operators. Three years ago, to ensure that inventories didn't get low, Duncan Aviation implemented automatic alerts with each part sale notifying participating NPI aircraft parts companies to send a replacement for the part that was just sold.
Duncan Aviation's New Parts Inventory Restocking Program includes the following:
Duncan Aviation's Parts & Rotables Service is open when other aircraft parts vendors are closed
Duncan Aviation's customer base is larger than that of most vendors and OEMs
Duncan Aviation provides 100% live customer service coverage around-the-clock for customers worldwide
Duncan Aviation's parts inventory has considerable market exposure