«Spring 2018
BoomBeam Lighting Installed in Phenom 300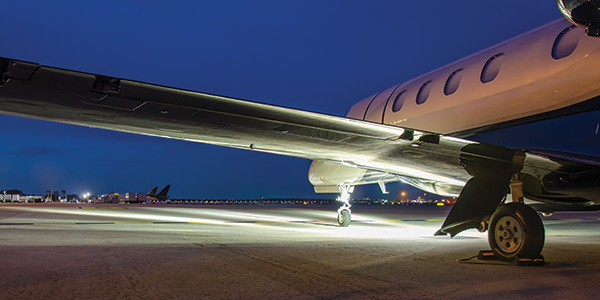 Duncan Aviation recently installed LoPresti Aviation's BoomBeam HID (High Intensity Discharge) lighting system in a Phenom 300, the first in the industry to receive the upgrade.
The BoomBeam HID lighting system replaces older technology while providing lights that produce three to 15 times more light, engineered specifically for each model aircraft. Benefits include increased safety, reduced electrical load and heat output, decreased AOG time for lighting issues, and a color that more closely approximates natural daylight.
LoPresti Aviation manufactures lighting systems for multiple aircraft makes and models, with STC and PMA (Part Manufacturing Approval) covering more than 550 aircraft models.
To see a demonstration of the BoomBeam lighting system, customers are encouraged to contact Duncan Aviation and schedule a visit at one of our locations. We have a portable demo unit available and would encourage anyone interested in the technology to schedule a time to see it first-hand.