«Fall 2007
Cover Story: Giving Back the Sky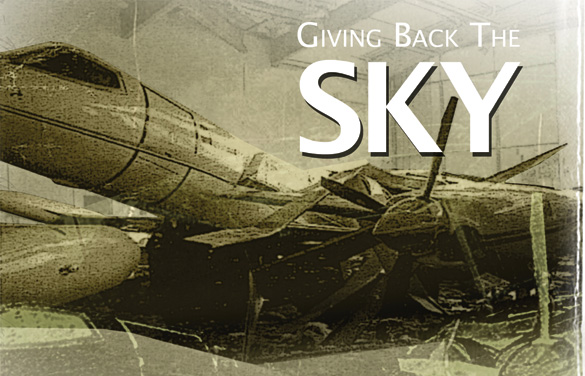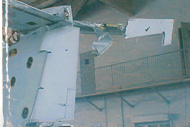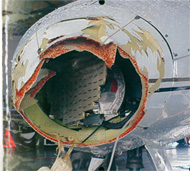 Answering The Call To Exceed
During the 2005 hurricane season the 11th tropical depression formed off the northwestern coast of the Bahamas. As it moved through the warm Caribbean waters, strong winds blew and waves surged creating a more intense tropical storm. It was at this time this natural phenomenon earned its name – Katrina. Although she was safely out at sea, Katrina didn't show signs of slowing down and was on a heading straight for the eastern coastal area of southern Florida. Just one hour before landfall, sustained winds catapulted her to hurricane status.
After a hurricane slams into land, there isn't much but devastation left behind. It's not always the water that does the most damage, but the wind – downing trees like twigs, twisting metal like tin cans and throwing debris through the air to become lethal projectiles. On August 25, 2005, southern Florida felt the effects of Hurricane Katrina as it pounded the Atlantic coast. The ragged eye made landfall at 6:30 p.m. between Miami and Fort Lauderdale. Buildings were no match for the 80 MPH sustained winds and 92 MPH gusts. The aftermath of a storm with this much strength is felt for a long time as everyone begins the process of cleaning up, rebuilding and moving forward. Airports reported hangars with doors ripped off and the airplanes tossed like toys.
When Brad Lennemann, Duncan Aviation Aircraft Service Sales Representative, received a phone call asking Duncan Aviation to provide a repair estimate on a Learjet 35 that sat through and survived Hurricane Katrina, he became real excited. "I know what kind of damage hurricane winds and flying debris can do to an aircraft, but I also know what kind of work Duncan Aviation is capable of. We were up for the challenge."
The initial photos showed damaged airplanes inside a hangar that was falling down around them. Nose and tail sections were in the air, smaller aircraft were pushed under larger ones and the hangar doors were lying underneath and on top of the pile. You couldn't tell where one plane ended and the other began.
Tim Garity, Airframe Tech Rep, headed to Florida to an area still littered with the effects of the hurricane. His destination was a hangar that was still in disrepair with no doors, part of the roof missing and all insulation sucked out by the winds. Other buildings were wrapped around the supports like aluminum foil. One of the doors and part of the roof had come crashing down onto the tail of the Learjet causing the nose to rise and the radome to be sheered off. Both elevators and stabilizers were dented, twisted and torn.
Tim's proposal was going to be quite extensive with a long list of repairs and nearly every inspection in the book. "I knew we could do the work and had done it all before. This project would just require it all at once."
Every maintenance event comes with challenges, but this had more than its share. The first was how to get the aircraft from southern Florida to the Central Plains, more than 1,600 miles away in Lincoln, Nebraska, one of two full-service Duncan Aviation facilities in the United States.
When an aircraft arrives at Duncan Aviation for a maintenance event, it usually arrives by air. But on this occasion, the aircraft was not able to take flight and would have to arrive by another means of transportation—a flatbed trailer. Two experienced airframe mechanics, Donavon Mosher and Chris Schmitz along with Tim Garity performed an on-site demate to prepare the fuselage for transport. The day the fuselage and wing section were scheduled to depart, a crowd gathered to watch as an eight-story crane easily picked them up and loaded them on the flatbed trailer to begin their journey northward.