«Fall 2015
NextGen Mandates: The Clock is Ticking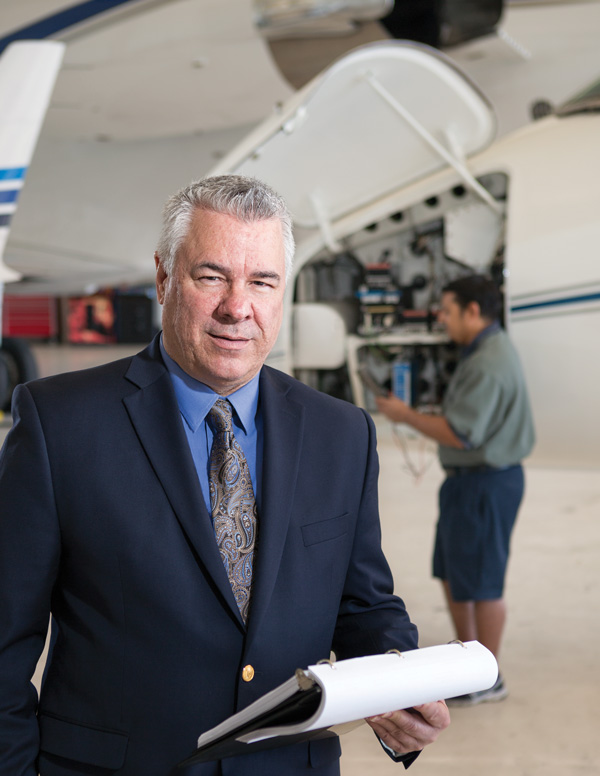 "The FAA has repeatedly stated the deadlines are firm."
—Mark Francetic, Regional Avionics Sales Manager
The Federal Aviation Association's (FAA's) Next Generation Air Transportation System (NextGen) mandates will transition civil air traffic management from the outdated, terrestrial-based analog infrastructure to terrestrial/satellite-based, digital equipment. The goal is to improve communication and tracking, cut costs and safely and efficiently fit more aircraft in the available airspace.
"Customers ask me all the time if I think the FAA will push back the date on the ADS-B mandate," says Mark Francetic, Duncan Aviation's regional avionics sales manager and NextGen expert. "We encourage every flight department to plan ahead to ensure that there will be room for them during their next maintenance event. The FAA has repeatedly stated the deadlines are firm and will not change; therefore, we recommend prudent use of limited resources."
As the January 1, 2020, deadline approaches for Automatic Dependent Surveillance-Broadcast (ADS-B) Out, roughly 18,684 corporate aircraft owners and operators will need hangar space in facilities that are capable of procuring and installing certified equipment. Those aircraft may face delays for equipment upgrades as hangar space is occupied with aircraft that are due for inspections, paint and other scheduled maintenance events.
ADS-B Out transmits properly formatted messages with an aircraft's precise location to ground stations and other aircraft equipped with ADS-B In systems flying within 150 nautical miles. ADS-B Out provides highly accurate (within one mile) position reporting to properly equipped aircraft and air traffic control (ATC) over land.
"Many of the operators I've spoken to are waiting for a low-cost solution for ADS-B," says Justin Vena, avionics sales representative for Duncan Aviation's Battle Creek, Michigan, facility. "Costs will definitely increase as the deadlines near, and nothing is going to cost less in four and a half years than it does right now. That's just not how demand works in this industry. I remind customers of the shortages with the EASy II upgrades."
There's still confusion throughout the industry, too, regarding what equipment satisfies the mandates.
"Unfortunately, there's no one-size-fits-all solution," Justin says. "What you need is entirely dependent on what equipment you currently have and where you intend to fly. My best answer to the question about what equipment you need is to call us. We're here to help and we keep current on the ever-changing solutions in work."
Visit our NextGen landing page and scroll to the section for Duncan Aviation NextGen contacts. The reps are willing to answer questions and let you know what equipment is currently available for your aircraft and what will be coming out soon.

Where You Fly Determines What You Need
Business aircraft flying in and outside of United States airspace are affected by the NextGen mandates. Make sure you have the proper avionics equipment for your planned route. Here are example routes and the equipment required.