«Fall 2015
When There Are No Spares to Spare: Herzog Contracting Corp.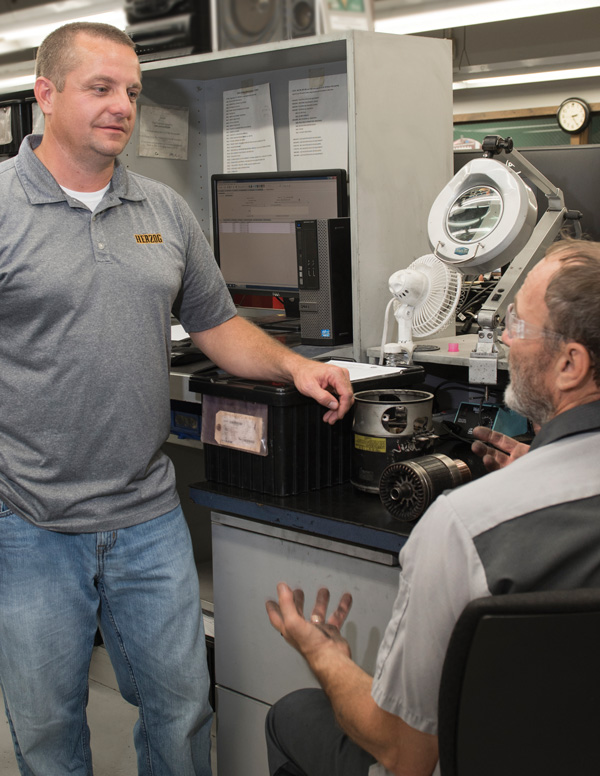 "When I'm told I'm going to get my unit back in three days, I get my unit back in three days, usually before."
—Paul Paxton, Director of Maintenance
Paul Paxton runs a tight flight operation for Herzog Contracting Corp., performing a delicate balancing act keeping their fleet operational and ready for their weekly flights. "Wherever we have business, the aircraft have to be ready to go," says Paul.
Headquartered in St. Joseph, Missouri, their weekly flights have taken them to 46 states and six countries. Herzog supports the growth of community and state infrastructures by building commuter rail and freight systems, as well as road, highway and airport construction projects.
Their flight hours fluctuate widely from week to week and month to month. This heavy flying schedule takes a lot of planning and constant communication. As the director of maintenance, Paul follows a detailed plan to keep the aircraft and all of the hourly components up-to-date with their maintenance schedules.
But as we all know, things happen and not always according to a set schedule. And when they do, it is important to have a back-up plan to get things back on track.
Paul recently found himself in a situation where his aircraft were going to be down at the same time due to the actual hours flown being nearly double what was expected. That caused one of the starter generators to get critically near the end of its hours. It needed to come out immediately and get sent in for overhaul.
Paul doesn't keep a lot of spares on hand. Therefore, when he pulls a component for overhaul or repair, it essentially creates an AOG situation. "I either have to exchange it or have it expedited through the overhaul." Preferring to have his own component back, he picked up the phone and called his back-up plan, Joy Damian. Joy is a customer account representative for Duncan Aviation's Accessories department.
It was 4 o'clock in the afternoon on a Wednesday when Joy received Paul's call. "I'm pulling a starter and I need it back ASAP. Can you help me out?" To which she replied, "We'll work it in."
After Paul made the two-and-a-half-hour drive to Duncan Aviation in Lincoln, Nebraska, the starter generator was entered into the work order system and on the bench by 7:30 p.m. that same night. Once the overhaul was performed with brush replacements and final inspections, the work order was signed off at 6:37 a.m. Friday morning.
It was delivered back into Paul's hands Friday afternoon and was installed and ready well ahead of the following week's busy schedule.
Paul explains why he turns to Joy and Duncan Aviation when time is critical. "When Joy tells me I'm going to get my unit back in three days, I get my unit back in three days, usually before. There's a high level of comfort knowing that I can confidently schedule future flights and other activities based on the date she promises." Paul goes on to say the reason Joy is successful in her position is that she is backed by a team of skilled technicians who tackle the work. "I can rely upon what she says. That's huge."