«Fall 2021
Aircraft Designers Bring Critical Expertise to the Design Table

In addition to creativity and artistry, Duncan Aviation's Designers bring a wealth of aircraft-specific knowledge that is vital for every aircraft project they touch. When Duncan Aviation's Designers provide custom design concepts for interior refurbishment and exterior paint livery, customers receive more than eye-catching presentations.
Customers receive expertise with aviation-specific knowledge that can:
Define and specify materials that will pass aviation burn test requirements
Establish parameters for exterior paint specifications to meet OEM make/model restrictions
Provide floorplan and cabinet modifications that meet engineering guidelines
Offer knowledge of the durability and required slip coefficient testing required for hard surface flooring
Ensure placard and safety regulations as required in the cabin
Present ideas for lighting and sound-dampening upgrades to enhance the interior experience
Know FAA regulations that ensure cabin safety for all passengers and crew
Develop and maintain relationships with aviation-specific vendors, assuring the highest-quality products
Provide design services and management on-site throughout the project production phase
Innovate so as to incorporate the most current industry and design trends
Early Involvement
Our Designers frequently join Sales team members before a proposal is produced.
"When we collaborate with our Sales teams as they are first vetting customers, we can offer design solutions for the customer's desired modification in order for the proposal to be all-inclusive" says Design Team Lead Mary Lee. "We also assist our Sales and Scheduling teams to help determine the lead time for the specified materials, which will have an impact on the final schedule offered to our clients."
Knowing that the lead times on parts can take as few as 3 weeks but as many as 16 weeks, Designer involvement is critical when scheduling projects. Ideally, the desired materials need to be received and ready to use when the aircraft arrives as delays may jeopardize the schedule of the entire project.
Heather Pridemore, Lead Designer for our facility in Battle Creek, Michigan, uses leather as an example.
"Working on an aircraft adds complexity to materials," says Heather. "We can't simply order off the shelf leather. It must be fire-treated, with the treatment applied early enough in the drying process so as not to shift the colors. We work closely with vendors that specialize in aviation-grade leather and understand our need for consistency with regard to quality and durability."
The Design staff at Duncan Aviation makes a constant effort to establish strong supplier relationships.
"Knowing which vendors reliably provide the highest quality products ensures that our projects are completed to our standards and delivered on schedule," says Heather.
Our Team Is On It
When planning a large refurbishment project, the Duncan Aviation team likes to walk through the aircraft and meet with the operator in person. This spec meeting includes the Interior Sales and Avionics Sales teams, a Lead Designer, and often, a Design Engineer. While the team discusses ideas with the client, Design Engineer Mike Riley will be in the aircraft making notes, measuring, photographing, and documenting the existing layout in detail.
"If a customer wants cabinet modifications or a new CMS, it's critical to map all existing outlets and switching locations so we can determine where all the new components will be placed, along with existing equipment relocated with the new cabin configuration," says Mike. "Customers need to know where outlets are located for their personal charging and gaming, and our shops need that information in order to plan proper wire routing."
Likewise, if a customer wants to raise the cabin seats by two inches, there are other considerations.
"The seats are designed and engineered to meet certain safety standards. Some modifications that seem simple may compromise this, and in those cases, we have to look to alternatives, such as sending them back through Engineering or replacing the seats altogether," says Multimedia Designer Dan Ryba. "We always strive to deliver a design the customer wants, while making sure it works with the safety limitations of that specific aircraft."
Senior Lead Designer Stephanie Kuhn feels that it is important for Designers to become involved early in the process.
"Conversations with the customer help us understand how the aircraft will be used, such as charter, business, or for family and friends. These conversations also provide insight to what their likes and dislikes are and can inspire and guide the design for their interior," says Stephanie.
Seeing Is Believing
Mary agrees there's just no substitute for having a designer involved from the beginning.
"We always invite customers to come to Duncan Aviation for a specification meeting in one of our three Design Centers in order to make the process easy and enjoyable. Our Design Centers are fully equipped with a large selection of luxurious materials, custom carpets, exotic veneers, hard-surface flooring, hardware options, and visual mock-ups to give our customers a variety of selections to choose from," says Mary. "We encourage customers to tour our facility while they are here to experience for themselves the dedication and quality of work being completed by our technicians in our on-site Cabinet, Interior Completions, Upholstery, and Finish shops."
The Bottom Line
With the work we perform at Duncan Aviation, adhering to schedules is of utmost importance. That's where all of the aircraft-specific knowledge plays a big role.
The Designers create unique, custom paint schemes. They have experience working with OEMs and our paint application layout teams. They're aware of the limitations regarding the type of paint that is required on specific areas of the aircraft and the FAA safety regulations. Incorporating this information into the planning phase keeps the project running smoothly, particularly when a paint project is completed in less than 4 weeks.
Designers are also the creative forces behind the interior projects completed by Duncan Aviation, and their knowledge and expertise save customers time and money. Lead Designer Emily Krawczak at Duncan Aviation's facility in Battle Creek sums it up:
"We're with our customers from Day 1 to delivery. We work with the Sales teams and customers during the initial spec sessions. We coordinate with the customer, Project Managers, and shops throughout the project, and we perform a final walk-through with the customer. It's always rewarding to see the looks of joy on their faces when their aircraft delivers."
Designer Experience
Mary Lee
Senior Lead Designer/Team Lead, Lincoln
In the 22 years Mary has worked as a Designer at Duncan Aviation, her greatest satisfaction is knowing the customer is overjoyed when they see their completed aircraft.
"The relationships I have established with those customers over the years are truly priceless," says Mary. "I am always amazed by the talented people that I am so fortunate to work with at Duncan Aviation and the pride they have in their work. It is those people who really make the difference in allowing me to create such fantastic and unique design solutions."
---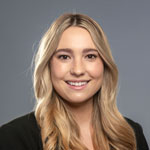 Molly Foster
Lead Designer, Provo
Molly joined Duncan Aviation's newest full-service facility in Provo, Utah, 2 years ago after working for several years at a completion facility in Dallas, Texas. Although she is the sole Lead Designer in Provo, Molly feels she can turn to any member of the Design team for assistance.
"I have the full support of everyone at our other two facilities, and the other designers on the team have been excellent resources from the very start," says Molly.
She has worked on several big projects, and she's especially fond of the rose gold and mocha paint scheme she designed for a Global Express.
"When the plane was pulled outside, and the sun glistened off the metallic paint, it was simply lovely," says Molly. "For the interior, we added a custom herringbone vinyl floor in the galley, and it turned out amazingly well."
---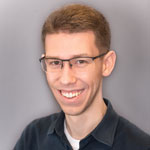 Jack Bauder
Lead Designer, Battle Creek
While working in the hospitality industry, Jack designed floor plans and furniture, fixtures and equipment packages for hotels. Once he started at Duncan Aviation 2½ years ago, he was impressed by the thought that goes into every piece of material used on an aircraft.
"Flooring had to pass slip-test standards, be easy to clean, and had to be installed so it could be removed easily for maintenance," says Jack. "Exterior paint also surprised me. It's formulated to not only protect the aircraft for years but also withstand the 500+ mile-per-hour speeds and constant exposure to sunlight."
One of Jack's most memorable projects was a Citation X. "The customer wanted an all-black paint job, so our Paint shop used a specialty, solar-reflective paint that protects the aircraft's composite surfaces from the heat."
---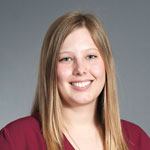 Emily Krawczak
Lead Designer, Battle Creek
Emily joined the Duncan Aviation Design team 4 years ago after creating custom kitchen and bathroom flooring at Michigan Tile & Carpet. She absolutely loves working in the business aviation industry, and she remembers her surprise upon learning key differences in aviation design.
"Weight is an issue with every item on the aircraft. I can relate to customers' dismay when the china they want exceeds the weight limit in the galley drawers," says Emily. "I also remember learning we don't use tabs or glue to install carpet as is done in residential settings. Because aircraft carpet must be removed to access maintenance panels under the floor, we use semi-permanent methods, such as Velcro, to fix carpet in place. We must account for details one never considers when designing a home or office."
---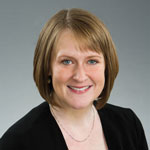 Stephanie Kuhn
Senior Lead Designer, Lincoln
Stephanie has been with Duncan Aviation for 9 years and enjoys and appreciates the connections she has formed.
"It is satisfying to see a project through to completion. I also enjoy seeing our customers' pleasure at the end of their projects. It is gratifying to know that we have met and exceeded their expectations," says Stephanie. "I also enjoy meeting people from all parts of the world and I am amazed by the incredible stories they share about their lives."
---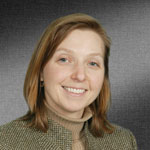 Kristen Cotugno
Senior Lead Designer, Battle Creek
As Kristen approaches her 16th anniversary at Duncan Aviation, she reflected on her first design job after graduating from Western Michigan University's Industrial Design program. Kristen was looking for a creative opportunity for her artistic side, and she was thrilled to find it in the Design department at Duncan Aviation. Every day brings new opportunities to solve problems and explore the role aesthetics play in connecting customers and their aircraft.
"Prior to coming to Duncan Aviation, I knew little about airplanes," says Kristen. "The biggest surprise and challenge were the regulations that we must follow and how those regulations drive the design process."
---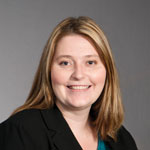 Heather Pridemore
Lead Designer, Battle Creek
Heather designed in-ground swimming pools, model homes, and clubhouses in Florida for several years. She joined the Duncan Aviation Design Team in Battle Creek 5 years ago.
She remembers how she felt when she realized the high quality of all the materials that go into an aircraft interior.
"The big wow for me was working with such fine quality products. There is no comparison between synthetic leather and genuine, aviation-grade leather," says Heather. "Aviation carpets are equally amazing. It's a pleasure to work with 100% wool or silk carpet that is well-crafted and custom-made. I enjoy designing interiors with high-quality materials that are hard-wearing and safe for aircraft use."
---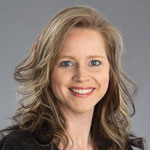 Carie Bruss
Lead Designer, Lincoln
Prior to joining the Design team at Duncan Aviation 6 years ago, Carie was a lead designer at a company in Lincoln, specializing in both new construction and remodeling kitchens and bathrooms.
In addition to seeing how overjoyed customers are when they see their finished aircraft, Carie really enjoys working with the teams at Duncan Aviation.
"We have extremely talented, top-notch professionals in this industry. The knowledge and craftsmanship here at Duncan Aviation are why customers seek us out and continue to come back," says Carie. "A first-time customer recently stopped in mid-project to see the progress on his aircraft. He told me as he looked at all the work going into his cabinets and the quality of the upholstery on the seats that he knew he'd made the right choice coming to Duncan Aviation."
---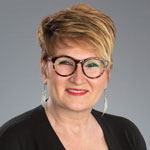 Teri Nekuda
Lead Designer, Lincoln
When Teri first came to Duncan Aviation 31 years ago, she'd been a buyer for a clothing store, and she was amazed by what the team members in the Cabinet shop could create out of composite.
"I was fascinated by countertops made of stone, cut into small tiles so they'd flex with the plane," says Teri. "I realized right away that our teams produced over-the-top workmanship and custom details that stand out because they take so much pride in what they're creating. I feel the same way about the designs I create, particularly when they're bold and out-of-the-ordinary."