«Fall 2021
New Duncan Aviation Satellite in Washington, DC, Area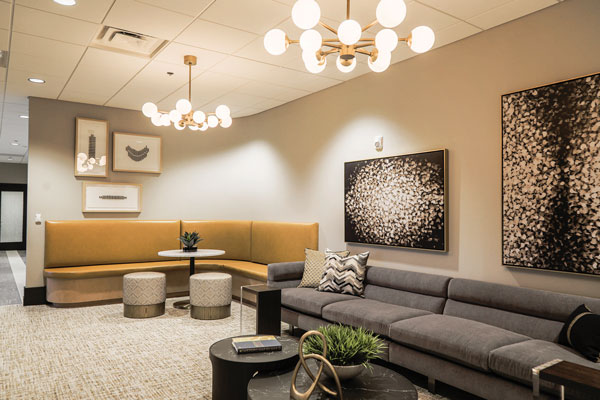 Amid great excitement, Duncan Aviation recently opened its newest Satellite at the Manassas Regional Airport (HEF) in northern Virginia. Located 30 miles from downtown Washington, DC, the Satellite is housed in Chantilly Air's newly completed Jet Center. The two companies have met the needs of business aviation customers for decades, and this endeavor offers complementary maintenance and avionics services to customers in the mid-Atlantic region.
The FAA certified the Manassas Satellite on May 4 and Duncan Aviation began serving customers. One of the first aircraft the team touched was a fire-damaged Beechcraft Bonanza. We replaced the wiring harness behind the instrument panel that was badly damaged.
In July, Logan McCabe–formerly Avionics Crew Lead at the Satellite in Austin, Texas–assumed the role of Team Leader at the Manassas Satellite.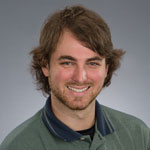 Logan began his career at Duncan Aviation in 2013 as an Installation Specialist at the Satellite in Fort Lauderdale, Florida, and was promoted to Crew Lead of the Satellite in Austin, Texas, in 2017. Logan has a degree in Business Management from Florida Atlantic University in Boca Raton, Florida, and as he confidently mentions, the knowledge and resources of Duncan Aviation support him and his crew in Manassas.
"If I ever need help with a job, I call another Satellite or someone at one of the main facilities. Duncan Aviation's experts are always there for us," says Logan. "Everyone in the industry knows of Duncan Aviation's quality and professionalism. It's awesome to work for a company that's known for that kind of expertise and customer service, and I'm excited that we're now serving customers in this area."
Matt Nelson, Manager of Satellite Operations at Duncan Aviation, shares Logan's enthusiasm.
"It's great that Duncan Aviation has a presence in this region again, and we're honored to be housed in this gorgeous new facility," says Matt.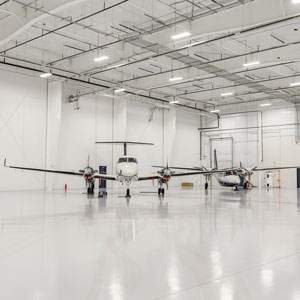 For 35 years, Duncan Aviation's Satellites have offered avionics support for aircraft owners/operators. The teams are located at high-volume business aviation hubs nationwide, providing avionics installations, including:
Air Purification Systems
Wi-Fi air-to-ground or satellite-based
Cabin Systems
Flight Management Systems
Cockpit Modernizations (Displays, FANS 1/A, ADS-B)
WAAS/LPV
Our experienced techs will inspect, install, troubleshoot, service, and repair virtually any type of avionics equipment our customers have, or need to have, aboard their aircraft. The shops are supported by our full-service avionics and instrument shops in Lincoln, Nebraska, and by technical support throughout the enterprise.
The Satellites also coordinate any repair, overhaul, exchange, loaner, or part needed for any jet, turbine, piston-powered aircraft, or helicopter.
Tool Calibration Services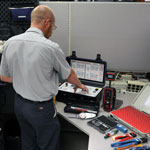 In July, Avionics Techs from our Satellites in St. Louis, Missouri, Scottsdale, Arizona, and Oxford, Connecticut, were trained and began offering tool calibration services for our customers. The capabilities include the standards used to calibrate torque wrenches, multimeters, and crimpers. Training is ongoing, and the services will expand to additional Satellites in the future.
Battery Services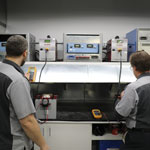 Many Satellites also offer an array of battery services, including inspections, testing, charging, overhauling, and selling. Shops with space have separate rooms for lead acid, lead antimony, and NiCad (Nickel Cadmium); others alternate which batteries they work on from week-to-week. The services cover main ship sets and emergency batteries, and several of the shops are certified for hazmat shipping.
Duncan Aviation-Manassas
10660 Skyview Terrace, Suite 503
Manassas, VA 20110
+1 703.330.4827