«Spring 2022
Duncan Manufacturing Solutions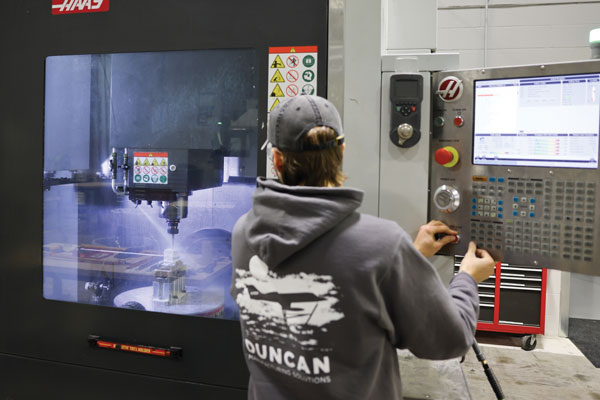 Duncan Aviation team members are some of the most forward-thinking aviation professionals. They are empowered to explore ways to remain innovative while increasing in-house capabilities and providing better service to our customers.
This entrepreneurial spirit led to the expansion and reorganization of Duncan Aviation's parts manufacturing and fabrication capabilities, resulting in a new division called Duncan Manufacturing Solutions, or DMS.
The DMS initiative began by identifying the lost opportunities of outsourced work and the benefits of bringing those projects back in-house to better control the time, costs, and flow of a project.
A study was conducted on the sustainable growth potential of aircraft parts fabrication services to support our customers, industry partners, and OEMs. Research determined that both Duncan Aviation and the industry needed a reliable, quick-turn, quality source for fabrication and repairs.
With a commitment of more than $4 million, DMS was set in motion just before the pandemic descended, with a profound impact on the worldwide market economy across all business sectors, including aviation. Looking back, Kasey Harwick, Duncan Aviation's Vice President of Aircraft Services, says the timing of DMS was great.
"We navigated our way through 2020 without closing our doors or laying anyone off. With all the issues the pandemic brought to light, such as supply chain interruptions and labor shortages, it just confirmed we were doing the right thing. DMS made sense before the pandemic. It makes even more sense now because of it."
Duncan Aviation pressed forward, knowing that once the economy recovered, the company would be prepared to meet the increased market demand for fabricated parts and repairs with a new 21,000-square-foot facility, on-demand capabilities, sophisticated equipment and tooling, and a skilled workforce.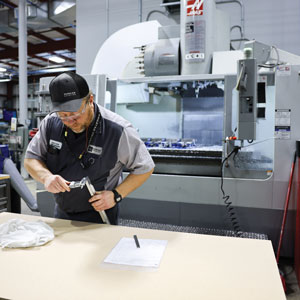 The addition of these resources supplemented current in-house capabilities and machinery to allow expanded CNC milling, waterjet cutting, metal press, engraving, and heat-treating services.
CNC Milling

HAAS VF5, HAAS VF6, and HAAS UMC750 Five-Axis
Epilog Fusion Pro 48–Dual Laser Engraver

Heat Treating

Two Delta H Heat Treat Ovens—with envelopes of 16x16x24 inches and 16x24x72 inches

Full Sheet Metal Capabilities

Accurpress 7606 Press Brake
Omax 60120 Waterjet

Composite Repair

Positive airflow composite shop—prepreg composite repairs and manufacturing, featuring a 1,150-square-foot clean room, a 12x24-foot paint booth with a mixing room
ASC Autoclave—6x15-foot working envelope

Lathe
Quality Control

Hexagon Absolute 7-Axis arm multi-functional measuring tool
"While this expansion is exciting, and our ability to create complex geometries with tight tolerances is impressive," says Scott Stenka, DMS Manager, "this is an extension of work we have performed for nearly 4 decades through our FAA PMA (Parts Manufacturing Approval) authorization."
Duncan Aviation has supported many OEMs by producing various components and bracketry. During a particularly active manufacturing period from 2009 through 2011, the in-house fabrication shop produced more than 26,800 parts every month.
Current projects keep DMS teams busy building ACA (Aviation Clean Air) and Gogo AVANCE L5 Broadband Internet and Wi-Fi kits. These kits support Duncan Aviation-developed STCs (Supplemental Type Certificates) and installation packages. The ACA kits support the installation of the ACA ionization system. Both the ACA and the Gogo AVANCE L5 Broadband Internet and Wi-Fi kits can be installed on a number of specific make/model business aircraft.
AS9100D Certification
DMS has worked hard to obtain certification for its quality management system from the beginning. AS9100D certification is the international standard for Quality Management Systems for aviation manufacturing organizations. It dictates system requirements with the challenges of the aviation industry in mind and is required for government and aviation parts manufacturing support contracts.
DMS is on schedule to become AS9100D certified in the second quarter of 2022.
After AS9100D, DMS will begin steps to achieve the NADCAP (National Aerospace and Defense Contractors Accreditation Program) accreditation. This technical certification applies to quality standards and procedures for special processes such as heat treating, welding, and composites.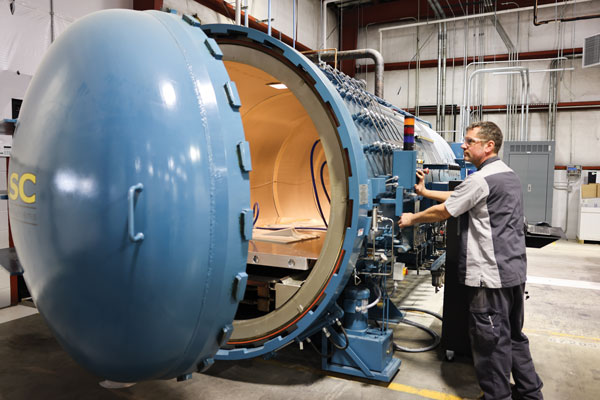 OEM Support
Several airframe, avionics install, and engine OEMs have visited Duncan Aviation's DMS facility in Lincoln, Nebraska. "After walking through the shop and talking with technicians, they gain an understanding of the size, scope, and scale of our capabilities," says Gary Strapp, Duncan Aviation's Executive Manager-OEM Strategic Initiative. "We don't have to say much. The facility speaks for itself."
Gary adds that DMS is in a great position to assist industry partners. "We know we can't be everything for everybody. But we are actively listening to their needs and letting them tell us how we can help them. It is building successful partnerships. By supporting the OEMs, we are helping them support their customers. This keeps their customers happy and more likely to purchase new aircraft with them when it comes time."
Fleet Operators
Fleet operators have turned to Duncan Aviation for years to help keep their aircraft in operation. Through Duncan Aviation's FAA PMA authority, they have access to aircraft parts that are no longer in production.
DMS further expands fleet support with composite and sheet metal repair services. DMS takes care of this send-in work, freeing up Duncan Aviation structures teams to focus on the needs of in-house maintenance customers.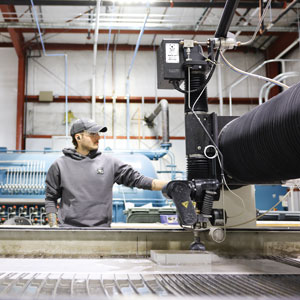 What Is The Future For Duncan Manufacturing Solutions?
DMS is currently focused on serving the needs of in-house customers and requests from industry partners and aircraft manufacturers. However, there are great growth expectations.
This growth may include providing manufacturing services to companies in other industries that need reliable, high-quality parts fabricated to meet their scheduling needs but not at the expense of supporting internal customers.
"There is a possibility for this in the future, but not any time soon," says Scott. "We want to make sure we are at our best supporting our in-house customers, OEM partners, and send-in work before we turn our attention to supporting outside industries."