«Summer 2020
Satellite Network: Busy And Growing
2019 was a busy year for Duncan Aviation's satellite locations. From Seattle, Washington, to Ft. Lauderdale, Florida, and everywhere in-between, we were very busy with the ever-so-famous ADS-B installations. The first question you may ask is, "Will Duncan Aviation continue to do ADS-B installations?" The answer is, yes, of course. The second question, "What's next for Duncan Aviation satellites after the ADS-B mandate?" That answer is a bit more complicated.
Duncan Aviation's satellite avionics facilities will continue to support customers with avionics upgrades. In addition, we are responding to customer requests and are exploring the addition of different and specialized services at some satellites.
The following are three popular avionics upgrades that we expect to see a lot of at our satellites this year.
LASEREF IV Upgrades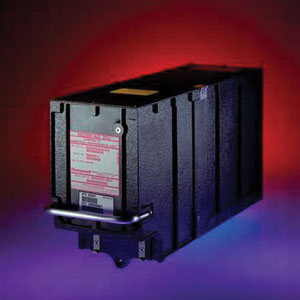 Honeywell will soon end support for the LASEREF II and LASEREF III systems. With these systems going away, Honeywell is now offering an opportunity for an upgraded system, the LASEREF IV. If you currently have a LASEREF II or III system, you can trade it in for credit towards the new upgrade.
Garmin G1000 NXi Retrofits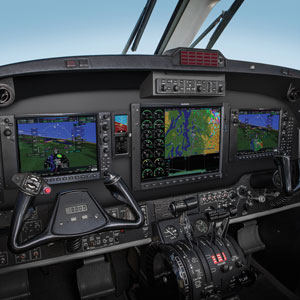 The Garmin G1000 NXi retrofit updates King Air flight decks by replacing nearly the entire avionics suite. Three large, crisp and stunning displays provide the pilot the information needed, when it is needed. The G1000 NXi also includes WAAS/LPV approach capability along with one of the most advanced autopilots in general aviation today.
DU-875 Upgrades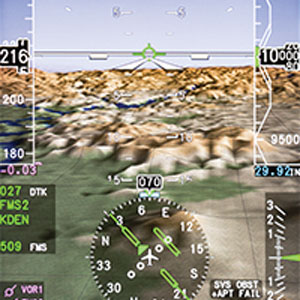 The Honeywell DU-875 upgrade is a drop-in replacement upgrade for the DU-870. The DU-875 replaces the old CRT type of display with an LCD, which features powerful graphics and advanced features. As support for the DU-870 continues to phase out, the DU-875 is an important upgrade to consider.

Expanded Capabilities
The satellites are looking at increasing capabilities and meeting the needs and requests of the customers in their regions whenever possible. This will create new service offerings and capabilities that were not previously available in the satellite network. These changes will be announced throughout the next few years as they are available, but will include the following:
Disinfectant Products
Keeping aircraft flying and those who fly in them safe is a top priority right now for operators. To that end, Duncan Aviation has implemented an aircraft disinfection service that it is providing for operators who have scheduled into the company's main MRO facilities and the company's satellite network. This service disinfects the entire cabin and does not harm interior surfaces. This service will be available throughout all locations.
Limited Tool Calibration
Shipping tools for calibration can be expensive and tools could get damaged in transit. Duncan Aviation offers a local option for on-site tool calibration for items such as torque wrenches and crimpers. See a full list of tools here: www.DuncanAviation.aero/services/calibrations/factsheet
Coming soon to Bedford, MA (BED) – Cincinnati, OH (LUK) – Portland, OR (PDX) – Scottsdale, AZ (SDL) – St. Paul, MN (STP) – Van Nuys, CA (VNY)
A&P Airframe Maintenance Assistance
Minor airframe maintenance is offered to give customers on the field an opportunity to complete small airframe tasks, and we would remind our customers to utilize our engine Rapid Response team when it comes to engine maintenance and repair needs.
Cincinnati, OH (LUK) – Denver, CO (APA) – Kansas City, MO (MKC) – Scottsdale, AZ (SDL) – Chesterfield, MO (SUS) – Teterboro, NJ (TEB) – Dallas, TX (DAL)
Parts and Rotables Sales
Customers will be able to purchase parts from our inventory. Some parts are easy for customers to find from a local vendor while other parts are not; that is where Duncan Aviation satellite locations come in. "The satellite will help the customer find a path to the part they are searching for," says Satellite Operations Manager Matt Nelson.
Dallas, TX (DAL) – Las Vegas, NV (LAS) – Van Nuys, CA (VNY)
Main Ship and Emergency Power Battery Capabilities
Duncan Aviation can serve local business and commercial aviation operators with main ship and emergency power battery capabilities.
All Satellite Locations
Hazardous Material Shipping Services
This is offered for locations that may not have an option readily available nearby. Depending on the material to be shipped, our satellite shops can ship out and have that waste be disposed of properly for local customers.
Dallas, TX (DAL) – Las Vegas, NV (LAS) – Cincinnati, OH (LUK) – Chesterfield, MO (SUS) – Ft. Lauderdale, FL (FXE) – St. Paul, MN (STP) Available Now