«Spring 2023
Making Money with Aircraft Parts Consignment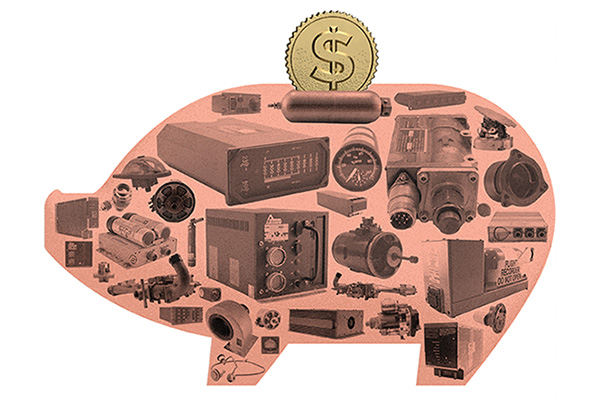 The Duncan Aviation Parts Consignment Program began in 1984 with one aircraft operator selling Piper aircraft parts. Today, the program helps nearly 300 operators free up space in their hangars and warehouses while earning money with consignment payouts totaling over $3 million last year.
Accessories, avionics systems, instruments, components, consumables, and GSE equipment are sold every day by the Parts & Rotables Sales experts at Duncan Aviation. It's a unique solution for operators looking to sell spare parts or reduce their surplus inventories after purchasing a new aircraft or upgrading to a new avionics system.
Lucrative Offer
While preparing a quote for an avionics system upgrade, Avionics Sales Rep Adrian Chene proposed that his customer consider selling the removed system through the consignment program rather than accepting a $40,000 lump sum trade-in value offered elsewhere.
The removed system was inspected, cataloged, and made available for immediate sale in the Duncan Aviation parts inventory. Within nine months, he's received more than $100,000 for one-third of the inventory sold.
"That's a 250% higher return on investment than the competing offer," says Phil Ozenbaugh, Consignment Program Manager. "And he still has more to sell. It's a lucrative offer that only Duncan Aviation can make."
The Program
The Parts Consignment Program is quite simple. Duncan Aviation takes possession of, and all responsibility for, a client's inventory. We do the heavy lifting, traveling miles to inspect, pack, and transport the new inventory. If we cannot be on-site, we will make arrangements with a shipping company to assist.
"We are accountable for the entire process," says Phil, "from receiving the inventory to the final sale, while customers maintain ownership and collect checks. We warehouse, insure, advertise, sell, invoice, collect payment, package, and ship, so they don't have to."
Consignment inventories are stored on-site in an environmentally controlled warehouse at Duncan Aviation's Lincoln, Nebraska, facility. Having the part on-site leads to quicker sales, immediate overnight delivery, and better support for both the consigner and the buyer.
Duncan Aviation's customer base, marketing strategies, and reputation help parts sell faster. Inventories listed in nearly a dozen locator services, including PartsBase, ILS (Parts Inventory Locator Service), and Controller, are updated daily, creating confidence in a buyer that inventory reports are accurate.
For more information about Duncan Aviation's Consignment Program, email WeConsignParts@DuncanAviation.com
Parts Consignment Program Highlights: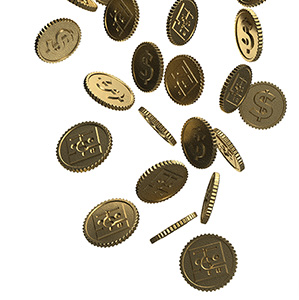 Customer inventory is located at Duncan Aviation's Lincoln facility
Duncan Aviation Parts & Rotables Sales team is staffed 24/7/365
Live customer service is available by phone, email, and chat
Immediate and AOG shipping, 24/7/365
Duncan Aviation collects payment for all sales transactions
Multiple consignment payout options
Duncan Aviation provides sales and quote history reports
Each sale comes with a 30-day guarantee
Duncan Aviation Advantages:
We are a well-established aircraft parts resource
Customer inventory is made available to our in-house and Satellite customers
Customer inventory is available to our worldwide customer base
We treat your inventory as our own
We determine a fair market value using historical pricing, sales, and quoting data specific to each part
We are selective regarding the inventory we accept; It must have good traceability and paperwork
Inventory shipments made 24/7/365
Live customer service around the clock, every day