«Spring 2016
Falcon 7X 1C Inspection
Five Dassault Aviation Falcon 7X aircraft were due for their first C inspection in 2015. Based on the 96-month calendar requirement, that number will steadily grow, peaking in 2017 with approximately 41 aircraft being due for their first C inspection.
The C inspection is the most comprehensive inspection for all Falcon models. All exterior panels and much of the interior are removed. Operators typically take advantage of the extended downtime to install Service Bulletins, upgrade CMS (cabin management systems) and avionics, refurbish the cabin interior and refresh the aircraft paint.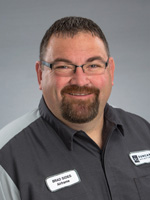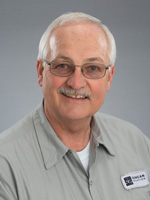 Even though Duncan Aviation has more than 20 years as a Falcon Authorized Service Center and has completed hundreds of C-checks on F2000s and 900s, Brad Sides, Duncan Aviation Falcon Airframe Lead Mechanic and his team did their homework in preparation for their first Falcon 7X 1C inspection before it arrived this January. They spent many hours reviewing the numerous inspection and component task cards, familiarized themselves with the associated Service Bulletins and ordered the necessary parts before the aircraft arrived. Some specific tooling was identified and several custom jigs were fabricated before the aircraft's arrival.
Ron Grose, Falcon Program Manager and Technical Specialist, felt the first Falcon 7X C inspection at Duncan Aviation, and the first completed in the United States by a non-OEM service facility, went very well. "This aircraft is operated primarily in North America and is well-maintained, so the inspection was very clean. We did not find any major discrepancies."
"Dassault is encouraging all Falcon 7X operators to install several Service Bulletins to these early serial number aircraft to increase the reliability and dispatch ability of their aircraft," Ron continues. Operators are asked to plan ahead for this event to take advantage of the downtime required for the inspection.
Several Falcon 7X operators who have aircraft approaching the first C inspection have expressed concern to Duncan Aviation after hearing stories in the industry. One area of concern was the potential for corrosion to be found in the center section fuel tank that would require the installation of Service Bulletin 338.
It is important to note that the C inspection does not require this Service Bulletin to be installed. It is only upon finding evidence of microbiological organisms growing in the fuel tanks that access to this area will be necessary to clean the tank, which will require the Service Bulletin. Operators can choose to have a borescope inspection of this area completed in preparation for their scheduled C inspection to budget and plan for the additional time needed should evidence of contamination be found in the tanks.
Duncan Aviation currently has three more Falcon 7X 1C inspections scheduled through 2017 at our Nebraska and Michigan facilities.