«Spring 2016
Five-Year Contract with Egyptian Air Force Inked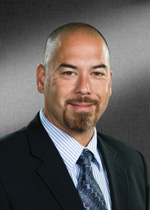 We recently entered into a five-year direct contract agreement with the (EAF) Egyptian Air Force for aircraft maintenance services. Duncan Aviation has been managing the maintenance and repair of the EAF fleet of Falcon 20 aircraft since 1999.
Our Manager of Government & Special Programs Dave Shipperbottom says the fact that the EAF has chosen to fly over closer maintenance companies and bring their aircraft to Duncan Aviation "reveals a lot about our relationship with them. All the technicians and pilots at the squadron level are great to work with. They know us and we know them. It is a good relationship."
The first EAF aircraft arrived at Duncan Aviation's Lincoln, Nebraska, facility on October 20 for a Z-check. A second arrived in November for a C-check, Major Corrosion Inspection and complete paint. The latest arrived in December for a 2A+.