«Spring 2016
From the Chairman: Innovation and Duncan Aviation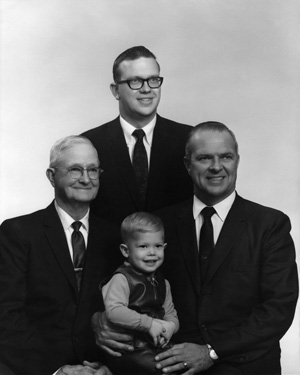 Innovation is vital to continued viability in business. The ability to innovate is the ability to provide continually improving services and, ultimately, more value to our customers.
As we reflect on our 60th anniversary throughout 2016, I am reminded of the entrepreneurial spirit that is really a way of life at Duncan Aviation. It is obvious from the guts my grandfather showed when he followed his passion and founded Duncan Aviation to my father's ability to provide vision and direction as former President and Chairman of the company throughout his working life. But innovation at Duncan Aviation is seen far more broadly than in my family.
Many Duncan Aviation team members have entrepreneurial tendencies that have manifested themselves in the service improvements and expansions that have made Duncan Aviation the company it is today. An untold number of customers have made requests, pushed us to add capabilities, and inspired us to look for new and better ways to meet their needs. And our industry partners have teamed with us to collaborate on new products and technologies that have ultimately improved business aviation as a whole.
In this issue of the Duncan Debrief, we explore some of the ongoing innovations in work at Duncan Aviation today. We look at the development of the online myDuncan project management tool, the collaboration our European Board of Advisors has seen with EASA, the desire of our team members to reach customer requests worldwide, NextGen upgrade solutions, and engine and avionics AOG assistance.
We thank our team members, customers, and partners for helping us improve and find new solutions. And we encourage them to keep making requests, asking questions, and telling us how we can improve our services. After all, innovation is the key to moving forward.
—Todd Duncan, Chairman