«Spring 2016
Duncan Aviation to Provide Gogo Business Aviation Customers with AOG Service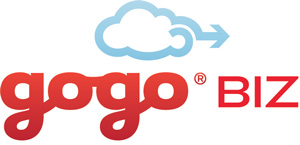 We are pleased to announce that Duncan Aviation has been chosen as the exclusive AOG service partner for Gogo Business Aviation. The company will now work with Gogo Business Aviation to support Gogo customers 24 hours a day, seven days a week and 365 days per year with LRU (Line Replacement Unit) serviceable units and spare parts that are strategically placed at Duncan Aviation's network of facilities and avionics satellite locations located within the United States.
Matt Nelson, the Manager of Duncan Aviation's Avionics Satellite Network, says Duncan Aviation was an excellent choice for Gogo because of the company's ability to provide fast service at a wide variety of geographic locations.
"With the world we live in today, connectivity in the air has become a true AOG item," Matt says. "People don't want to fly without it. And with Duncan Aviation's numerous locations and strategically positioned parts and spares inventory, we are in a position to provide Gogo with quick connectivity solutions for their customers from high-volume business airports across the United States."
As part of the agreement, Duncan Aviation has invested in Gogo system spares and distributed this inventory across 17 Duncan Aviation locations in the United States. The spares support Gogo's air-to-ground Internet and voice systems with Wi-Fi, Iridium-based phone systems and the UCS smart cabin system.
Business aircraft operators in need of Gogo AOG support should contact Gogo Business Aviation at +1 303.301.3278 from anywhere in the world.