«Spring 2016
Mike Minchow and Doug Alleman Join Duncan Aviation's Senior Team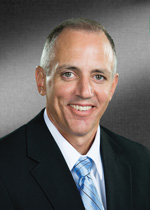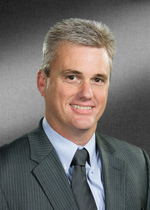 Two well-respected leaders at Duncan Aviation, Doug Alleman and Mike Minchow, recently joined the company's Senior Management Team.
Doug joined Duncan Aviation as an A&P Mechanic in the engine shop in 1988. As Vice President of Customer Service, Doug leads the customer service team in Lincoln, Nebraska, and also oversees those efforts for the Duncan Aviation facilities in Battle Creek, Michigan, and Provo, Utah.
"Although the company has grown over the years, it's still a family environment," he says. "I especially appreciate the opportunities I've had here. The Duncan family cares about every one of its customers and employees and has created an environment for each of us to succeed."
Mike joined the Duncan Aviation team in 1993 as a Designer, specializing in paint and interior specifications, after completing his bachelor's degree in architecture at the University of Nebraska Lincoln. As Vice President of Sales, Mike leads the airframe, engine, paint, interior, and avionics installations sales teams in Battle Creek, Lincoln, and Provo.
Throughout both Doug and Mike's tenure at Duncan Aviation, the industry has changed, with aircraft increasing in size and complexity; however, business aviation is still a relatively small industry where everyone knows everyone else.
"The business aviation industry is a small, tightly knit community. To me, the success of our company and our future role in the business aviation industry is centered on the relationships we have now with our customers, vendors, OEMs, and other strategic partners, as well as the new relationships we look forward to building," Mike says.