«Spring 2016
Satellites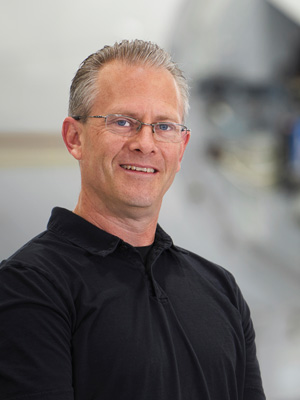 "We have the best teams in place at more shops that we've ever had."
-Matt Nelson, Manager of Satellite Operations
Duncan Aviation customers have come to expect superior support and our satellite facilities are committed to providing just that. With more than 20 locations at busy corporate airports around the United States, most operators don't have to travel far for the Duncan Aviation support and service that has become synonymous with excellence.
Matt Nelson, Manager of Satellite Operations for Duncan Aviation, says that won't change. In fact, satellite services are evolving to meet the needs of even more operators.
"We have a great mix of personnel at every shop, and they're all clicking," Matt says. "We have the best teams in place at more shops than we've ever had. And there are some exciting changes underway."
New Satellite
One of the most exciting prospects for 2016 is the opening of a new satellite facility in SAT (San Antonio, Texas). A grand opening date hasn't been set, but Duncan Aviation technicians are already serving customers in the area and plans are in work to bring a team to the airport permanently.
"Numerous customers have asked us to open a facility in San Antonio," says Matt. "We especially like the area because SAT is one of the few airports in the country with an aircraft mix that matches our model, and the city has a diverse economic base."
Right now, a team from Duncan Aviation's Austin satellite shop is travelling 80 miles to SAT to meet with customers and perform needed avionics repairs and installations. Having a shop at the airport will just be easier for everyone, Matt says, and allow us to meet those customer needs even faster.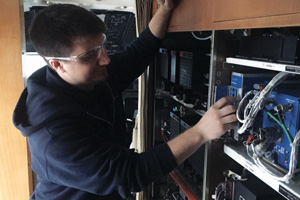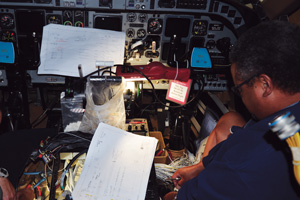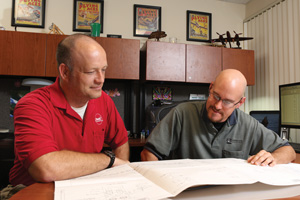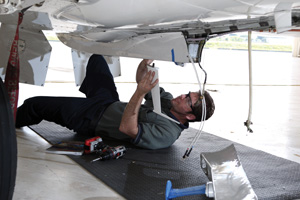 Filling Larger Spaces
In addition to a new location, two satellite facilities outgrew their space in 2015 and have moved to larger hangars: TEB (Teterboro) and FXE (Fort Lauderdale). Jeff Glanville's team at TEB serves customers from all over the United States and touches European drop-ins in need of AOG service.
Mexican Authority
Another milestone is that the Houston satellite shop, under the capable leadership of Manager Mark Winter, received its certification from Mexico's DGAC (Direccion General de Aeronautica Civil) in July 2015. It's now a certified DGAC repair station through April 2017, which will greatly simplify securing DGAC approvals for our customers with aircraft registered in Mexico.
"This certification allows us to provide return-to-service approval for our customers," says Mark. "We also have bi-lingual technicians on staff to help make the experience at our facility more relaxing for our customers."
Installations
All of the Duncan Aviation Satellite facilities have seen an increase in avionics installations over the last year.
In 2015, the Van Nuys facility installed Universal Avionics Systems Corporation FMSes (Flight Management Systems) to satisfy the NextGen mandates for FANS (Future Air Navigation System 1A+) and ADS-B (Automatic Dependent Surveillance-Broadcast) on two Boeing 727s and a McDonnel Douglas 87 (DC-9). Although Duncan Aviation doesn't typically work on these aircraft, meeting customer needs is at the root of our culture.
"When a customer needed FANS and ADS-B on his vintage 727s and MD-87, we decided to make it happen," says Van Nuys Manager Tony Russo. "We have now modified the aircraft with upgraded dual Universal FMSes, a UniLink CMU (Communications Management Unit), a new cockpit voice recorder and Iridium to include ADS-B."
The shops are also ramping up to help operators install the equipment needed to satisfy the mandates for NextGen (www.DuncanAviation.aero/nextgen).
"We expect installation work to really pick up in the next few months as operators plan ahead to ensure their aircraft are ready before the expected installation frenzy associated with the mandates begins," says Matt.