«Spring 2016
Three New Regional Managers Named
Duncan Aviation is pleased to announce the appointments of three new Regional Managers. They support operators in the field to help them become more familiar with the capabilities and services offered by Duncan Aviation.
Vincent Antignani, Northeast Regional Manager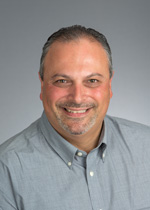 Vincent began his aviation career more than 30 years ago by attending a VoTech program while still in high school. After graduation and a short time in the cargo airline industry, he signed on with Atlantic Aviation in New Castle, Delaware, as a structures and airframe mechanic. In 2000, Dassault Falcon Jet Wilmington Corporation purchased Atlantic, where for the next 15 years, he worked and was a key individual in the development and management of several Dassault Falcon Jet programs including their structural repair center and NetJets Maintenance program, eventually becoming the MRO Manager of Operations. Just prior to joining Duncan Aviation, he was the Director of both the structural repair center and the NetJets Maintenance program.
"I am very familiar with Duncan Aviation, having worked on a number of special projects alongside several Duncan Aviation team members over the years," he says. "The company is one of the leaders in the business aircraft maintenance world and consistently delivers excellent customer service. I am pleased to be a part of the Duncan Aviation team and will work hard to exceed customer expectations."
Vince has been married to his wife Vicki for 23 years. Together they have four children. His free time is spent playing golf, watching his kids play sports year-round, and being a volunteer firefighter and EMT.
Alfredo Garcia, Southwest Regional Manager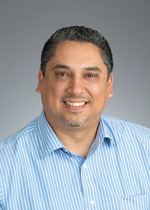 Alfredo comes to Duncan Aviation with more than 20 years of aviation experience. From a young age living in the Los Angeles area, he was fascinated with aircraft, always looking up in the sky, visiting the local library to read about WWII and aviation history and studying current events that involved aircraft. It was during his high school years that this fascination turned into a passion and where he earned his A&P while working as an intern washing aircraft parts for Garrett Aviation.
Throughout his career he has remained in the southwestern United States taking care of business aviation operators in many capacities including customer service representative, inspector, regional sales and customer project manager for companies such as Cessna Citation, StandardAero and West Coast Aircraft Maintenance.
Just prior to joining Duncan Aviation, Alfredo was the General Manager and FAA Accountable Manager for West Coast Aviation Maintenance Services. He is fluent in English and Spanish and has a deep understanding of Mexican regulations and customer culture.
Alfredo has been married for 19 years to his wife Maribel. Together they have three active children. In his free time, he likes working on classic muscle cars and inviting people to his house for barbecues. And if that isn't enough, he mentors aviation students with the Southern California Aviation Association.
Lee Bowes, Central Regional Manager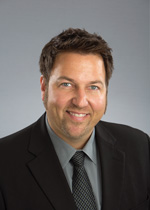 With 17 years of experience in business aviation, Lee was most recently Duncan Aviation's Southwest United States Regional Manager. Prior to that, he spent many years representing the company's avionics, accessory, and parts teams across the United States.
Lee began his career with Duncan Aviation in 1999 as a Marketing Specialist, where he worked on marketing materials including press releases, magazine articles, postcards, and presentations. In 2006, Lee began working to educate operators about Duncan Aviation's accessory, avionics, and instrument shops, as well as parts and the company's satellite avionics network. In the summer of 2008, he helped organize Duncan Aviation's "Straight Talk Live" satcom van, which travelled to each of the satellite shops and many stops between. This tour covered 14,000 miles and had Lee on the road for nearly three consecutive months.
Bowes grew up around Duncan Aviation, spending countless hours at the facility while helping his father, who was a metal fabricator and pilot for Duncan Aviation from 1974 to 1989. He has a bachelor's degree in communications from Union College in Lincoln, where he has also served as an adjunct professor. He is an instrument-rated pilot, has more than 100 skydives, races sprint cars, and enjoys playing music locally and regionally. He also enjoys spending time with his wife, Michelle, and son, Henlee.