«Spring 2016
Worldwide myDuncan Access
On October 7, 2015, Jose Mauro Vilela delivered a Falcon 50 aircraft to Duncan Aviation in Lincoln, Nebraska, for a major C inspection that included a new galley, LCD monitors, and a new cabin Blu-ray player. After a few days, he was on his way back to Brazil, leaving the Falcon in the safe hands of Russ Haugen, his Duncan Aviation Project Manager.
Jose is the Chief of Maintenance for Weston, a major holding company in South America with interests in cement, paper, sugar cane and air taxi services. While managing the flight and maintenance schedules of the 14 other aircraft and helicopters in Weston's fleet, Jose kept a very close eye on the Falcon that was more than 5,200 miles away with the help of Russ and myDuncan.
myDuncan is Duncan Aviation's exclusive web-based project management system that allows customers greater access and better control of their projects from anywhere in the world. All they need is internet access.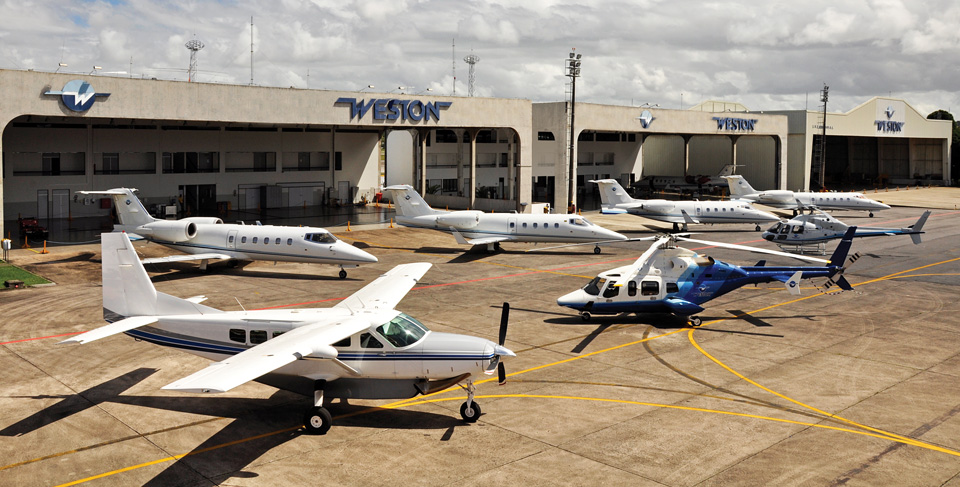 Innovative for 10 Years
Launched in 2006 to streamline the item approval process, myDuncan set Duncan Aviation apart from other aviation service providers by offering the only online customer project portal in the industry. Over the next 10 years, it has been refined and updated with additional features to improve the customer experience and make communication more efficient.
Jose has been a Duncan Aviation customer for nine years, using myDuncan from day one. He has witnessed and experienced all of the changes first-hand and agrees myDuncan is a great tool that has improved over time. In the beginning, he admits he remained with the aircraft for weeks during those first inspections. Now, he is only onsite to input the aircraft and go over the scope of the project and then again during the final week for delivery.
"Because of my relationship and trust in Russ and the rest of the Duncan Aviation team and the fact that I can communicate and watch the project through myDuncan, I don't feel I need to be onsite throughout the entire inspection," says Jose. "That means Duncan Aviation has earned our trust. We believe in the company. They know us. We know them."
For the 10 weeks the Falcon 50 was at Duncan Aviation, Jose received email alerts, job status reports, and updates from Russ with hour and cost estimates for all phases of the project. Through myDuncan, he was aware of items that needed his attention and approval and was able to view and comment on reports and photos.
Electronic logbook entries are the latest feature. While inspectors are filling out logbook entries, customers can view them in real-time, broken down by airframe or engine. They are able to have back and forth conversations through myDuncan addressing any issues, not having to wait until delivery when they need to be focused on more important items.
Future Innovations
According to Ryan DeVall, Duncan Aviation IT Project Manager, there are many enhancements in the future for myDuncan. By the end of 2016, myDuncan is scheduled to release a flowchart/calendar feature where customers will have a workflow schedule with the ability to watch as the aircraft progresses through milestones.
A quote review and approval feature is also projected for 2016, allowing customers to view sales quotes through myDuncan, including options to compare quotes, see revisions, and electronically approve an agreement.
myDuncan is available to all Duncan Aviation customers with aircraft onsite in the hangars. Nearly all opt in, transforming their computers and mobile devices into "virtual offices" to manage their aircraft projects whether they stay with their aircraft or not. And many travel back to their home bases, able to take care of other business while keeping abreast of their project at Duncan Aviation.