«Spring 2017
A CMS Installation Leader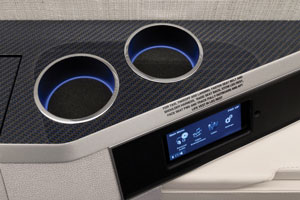 Duncan Aviation launched an exclusive customer program encouraging business aircraft operators to solidify their upgrade plans for ADS-B (Automatic Dependent Surveillance-Broadcast) well before the January 1, 2020, ADS-B Out mandate deadline. Using our extensive network of Avionics Satellite shops, we have allotted two slots per satellite per month for ADS-B upgrades.
Many long-time, loyal customers have indicated that they are planning to perform the necessary upgrades, but are not yet ready to do so, and are concerned about the anticipated lack of available capacity at certified service centers as the deadline draws nearer. To alleviate those concerns, we set up a slot program so these customers can buy a slot to reserve a confirmed date and hangar space for their aircraft at one of our satellites. The slot deposit will reserve schedule and space for one aircraft, and its cost will apply to the ADS-B installation.
Our satellite shops are located at the busiest corporate aviation airports around the country. See a map here: www.DuncanAviation.aero/locations/#satellites. We have significant experience installing the latest generation CMS (Cabin Management Systems) packages. These systems use digital technology to meet operator demands for HD devices, personal electronic device integration, as well as new technologies like touch-screen and Wi-Fi cabin controls.
Over the last five years, Duncan Aviation's MRO locations in Battle Creek, Michigan, and Lincoln, Nebraska, have installed more than 20 of the most popular CMS packages, like Rockwell Collins Venue™ and Honeywell Ovation Select, on the following make/model business aircraft:
Dassault Falcon 900/EX
Global Express
Bombardier Challenger 604
Dassault Falcon 2000
Dassault Falcon 50
Gulfstream G550