«Spring 2017
Spring 2017-From the Chairman: Todd Duncan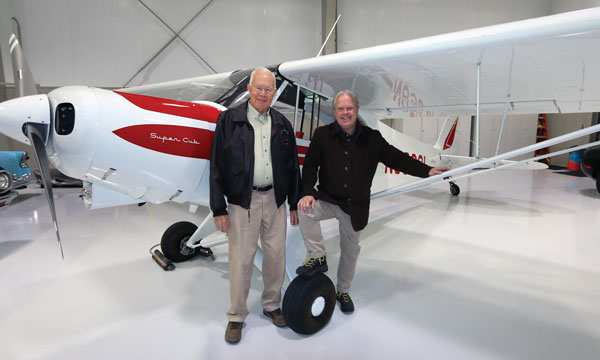 While still in college, I started working for Duncan Aviation in the Aircraft Sales area. I was already a pilot and knew I loved to fly. I just wasn't sure I'd enjoy working full-time in aviation.
During that summer of 1989, I fell in love with aviation as a business when I sold my first aircraft, two Learjet 25Ds, and received my first commission check! They were beautiful airplanes that Duncan Aviation had taken on as inventory aircraft, and I found them perfect homes when I sold them to a company located in Toluca, Mexico. Before this sale, Duncan Aviation had a long-standing relationship with this customer and after the sale, the aircraft served them well for many years. We continue to support and work with their flight department today.
The business aviation industry is a truly global marketplace that relies on mutual respect and long-term relationships. Roughly 25% of Duncan Aviation's business is conducted with companies that own aircraft based outside of the United States. We have invested heavily in long-term support for these clients. Our parts team members are well-versed in international shipping requirements, we have an expert dedicated to cross-border transactions, we are authorized by more than 10 aviation authorities, and we recently added an aircraft sales team member to help customers in Europe, the Middle East and Africa sell and acquire business jets.
These investments are the direct results of us working with customers around the world who hold different views, life experiences, and beliefs. Yet, we find common ground and work together to overcome obstacles and create something better.
I not only see these qualities at Duncan Aviation, but throughout business aviation, including in my work as Vice Chair of the NBAA AMAC committee (the National Business Aviation Association's Associate Member Advisory Council). This committee works hard to further the interests of NBAA members worldwide who choose to keep their businesses competitive, responsive, and efficient through the use of business aircraft.
Thank you for your continued business. We look forward to your next visit.