«Spring 2017
We Bring It. Every Day. For You.
There are very few, if any, business aircraft brokers who provide more comprehensive aircraft consignment and acquisition services than Duncan Aviation.
Trust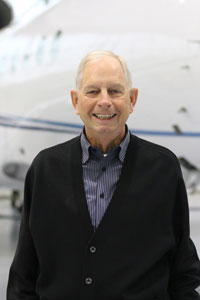 Since the purchase of their very first Falcon 50 and every business aircraft since, Samaritan's Purse has turned to Duncan Aviation with the care and maintenance to keep them airworthy and flying.
So when their charitable work began to require international travel, Jeff Sanders, Samaritan's DOM, turned to Bob McCammon, Duncan Aviation Aircraft Sales Rep, to find them the right aircraft to fit their needs.
"I don't just trust Bob because he works for Duncan Aviation. I trust Bob because he tells me what I need to know and not what he thinks I want to hear," says Jeff.
It is Bob's up-front nature and sincerity that Jeff appreciates most. "He won't recommend more of an aircraft than I need. And he will take the time to explain why so I understand."
Jeff has learned much just by being a Duncan Aviation customer. "I go out of my way to listen to the subject-matter experts, whether it is the technician on the floor, my Project Manager, or Bob. They all have something to offer that I can learn from."
Details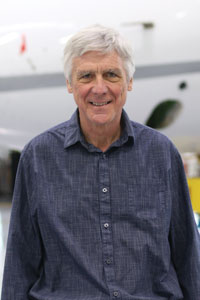 ConAgra's Senior Director of Aviation, Kevin Nichols, needed to reduce the company's fleet by two Learjet 45 aircraft. In a tough market already saturated with plenty of offerings, he wanted his aircraft positioned to stand out and above the crowd.
"There are a lot of details that go into getting an aircraft listed on the market," says Kevin. "It isn't as simple as buying an ad and hoping for the best." Doug Roth, Duncan Aviation Aircraft Sales Rep, helped him cut through the noise to get noticed.
Doug took the time and laid the groundwork before he listed ConAgra's aircraft. With a survey of the current market, he quickly dissected the information and went to work differentiating their aircraft. "He pointed out things that our aircraft had that others didn't. By doing this ahead of the listing, he had our aircraft positioned correctly when they hit the market," says Kevin.
Doug reached out to his professional contacts and relationships in the broker world and to potential buyers. He made phone calls, sent emails, and did what was necessary to get the word out.
"I trusted Doug completely during the whole process," Kevin says. He's an expert in marketing business aircraft and knows how to generate interest toward the eventual sale. And he did sell, both."
Speaking the Language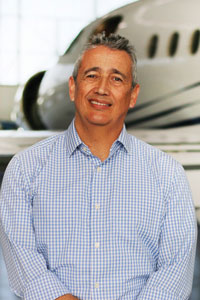 As business aircraft get larger, fly further, and are in greater demand, the aircraft resale market has gone global with more being sold to companies outside of the US. Although English is widely spoken in the industry, many operators interested in purchasing an aircraft are more comfortable doing business with a broker who can speak their language.
"Being able to speak another language expands the market potential of an aircraft, to the benefit of our clients," says Rene Cardona, Duncan Aviation Aircraft Sales Representative.
Rene was recently contacted by a South American pilot interested in a listed Gulfstream G450. Fluent in Spanish, Rene met the pilot in Ft. Lauderdale, Florida, and within days was negotiating a sales transaction between three principals representing three international companies, while communicating in two languages. The new owners took possession of the G450 within the month. Impressed with how he handled the entire transaction, they then contracted Rene to broker the sale of their Gulfstream G200.
Most of Rene's aircraft transactions are conducted in English and in the US, but he says this is just one example of what speaking the language can do. It's also an example of what the name Duncan Aviation can do.
Expertise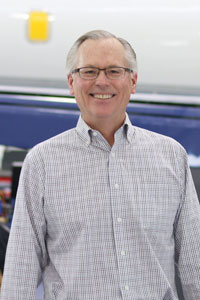 Since 2015, Michael J. Nalepa, Director of Flight Operations and Captain for BNY Mellon, has turned to Duncan Aviation Aircraft Sales Rep Doug Kvassay to assist in the buying and selling of seven aircraft.
Although Michael has access to a smart legal team, his company likes and appreciates the counsel of experts.
"Duncan Aviation has always been a fair organization to deal with, and there's a component built into every transaction, and that trust has to be there. We constantly challenge Duncan Aviation with price and time, and we always trust that we're getting a fair deal."
In 2015, BNY Mellon challenged Doug again to arrange LKE (Like-Kind Exchanges) for two of the company's aging Falcon 900s to occur simultaneously with the purchase of two Falcon 2000LXS aircraft.
Despite a poor market that favored the buyer, Doug played a critical role. His expertise, experience and customer focus held both deals together and all parties felt comfortable with the outcome.
"He walked that tightrope with grace and dignity and always represented our best interests," Michael says. "That's why I continue to come back to Doug Kvassay and Duncan Aviation."