«Fall 2018
Fall 2018-From the Chairman: Todd Duncan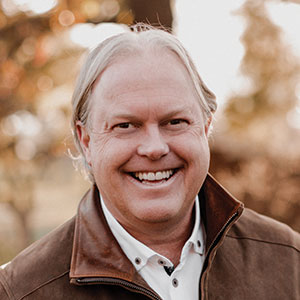 The business aviation industry will see significant changes in the coming years. From pilot and technician shortages to ethics concerns to capacity hurdles, some changes pose potential challenges industry-wide. Duncan Aviation is working hard to be agile and lay the foundation necessary to help customers through these changes, meeting their needs well into the future.
With carefully planned growth, we are positioning ourselves to provide the most comprehensive services with the best value and quality possible. This offers opportunity for new and existing team members and customers. We are expanding enterprise-wide with new capabilities, construction of a new engine test cell, new Satellite avionics shops and engine Rapid Response Teams, and, of course, the addition of our third MRO (maintenance, repair and overhaul) complex. Over the last 21 years, Duncan Aviation has invested nearly $280 million back into the company in the form of new expansions, tooling, and capabilities. In that same timeframe, we invested just under $55 million in training for team members. That's nearly one-third of a billion dollars we put back into our company and people. Yes, billion, with a B.
We have also invested in the industry. Our team members participate in industry associations, aviation organizations, and clubs. These organizations are concerned about workforce projections. Aviation mechanics are retiring faster than they are being replaced. Nearly 30% of the mechanic population is at or near retirement age. And diversity within the industry doesn't match our population.
To encourage aviation careers, Duncan Aviation team members are active in industry groups for minorities and women. And to help ensure a steady flow of new ideas and talent, Duncan Aviation works with technical schools, high schools, and elementary schools. We offer internships and mentorships and are even exploring a refugee program for untapped talent.
Just as important as recruitment is retention. Our team members are our biggest asset, and we reward them intrinsically as well as extrinsically. In January, we will induct 23 additional team members into our Silver Wings Club, a special group of 308 employees with 25 years or more of service here.
As we grow, our goal is to provide customers with more innovation and continued excellent service with a diverse group of experts who exemplify dedication, knowledge, and customer care. It is important to grow. It is even better to grow with purpose.