«Fall 2018
Refugees Add Workforce Richness And Diversity
Diversity is more than a popular buzz phrase. It has been proven that teams comprised of individuals with diverse backgrounds come up with better ideas, often changing group behavior and creating better overall results.
In an effort to increase diversity, Duncan Aviation's Lincoln, Nebraska, location piloted an unusual program that has produced excellent results so far. The facility has begun recruiting from Lincoln's refugee pool.
Duncan Aviation has partnered with several local organizations that help prepare refugees for employment. The organizations, including Lincoln Literacy, the Center for People in Need, Good Neighbor Center, the Asian Center, Lutheran Family Services, and RES CARE, help identify men and woman who are ready to work.
Why Refugees?
Refugees who've fled persecution in their own countries in an effort to find peace want an opportunity to work and support their families when they arrive in the United States. The challenge is that they are typically unfamiliar with the culture, lack dependable transportation, and sometimes do not know the language.
What they bring with them, in addition to an intense desire to work, is a strong work ethic and a willingness to learn. They almost always have education, skills, knowledge, and work experience, often as professionals and small-business owners, in their native countries.
The United Nations Refugee Agency has identified more than 22.5 million people worldwide who've been forcibly displaced from their homes. As they seek a fresh start, Duncan Aviation believes a career with our company provides them with an experience unlike any other.
Several refugees are now full-time team members.
Zeyad Eesa works in the Engine Department, Atheer Alabdalaai works in Facilities, and Yousif Hamid works in Shipping & Receiving.
"Our goal has been to provide additional tools, resources, and support within our current hiring process to address the unique needs of the refugee applicants who pursue careers here," says Manager of Human Resources Leon Holloway. "Hiring refugees not only assists them on their return to self-sufficiency but also adds richness and diversity to the workforce and ultimately to the community at large."
The inability to speak and read English makes placing refugees in our communications-critical industry a challenge. To help refugees learn English, which opens doors for jobs, several of the organizations with which Duncan Aviation partners offer basic English classes. Some of these organizations also pay for the refugees to take ESL (English as a Second Language) classes at a local community college.
"Refugees are fully authorized to begin work immediately upon arrival in the US. There is no expiration for the authorization," says Leon. "Having lost their homes, personal property, and careers in their home countries, refugees have a strong desire to rebuild their lives and regain self-sufficiency and economic stability. We are proud to provide a place for them to regain some of what they've lost."
Zeyad Eesa Is Learning About Engines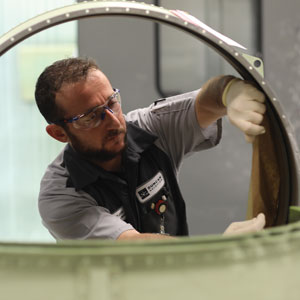 Zeyad Eesa grew up in a tightly knit Yazidi community in Sinjar in northern Iraq. His family—parents Kamal and Sara and their 13 children—were brutalized by the army of then President Saddam Hussein, as were many in the Yazidi community.
In May 2003, after the United States invaded Iraq, Zeyad joined the American forces first as a security guard, then performing civil intelligence, and finally as an interpreter. Because he speaks five languages, he was particularly valuable to the US troops and especially targeted by Iraqi forces. Zeyad was wounded three times during his service in the war, and he will carry shrapnel in his body for the rest of his life.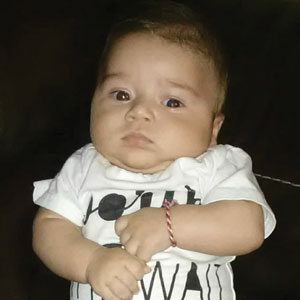 He and his wife Mijida have three sons. Two sons, Mario and Mike, are named after fellow soldiers with whom Zeyad served in the army. His third son was born in January 2018 after he started painting engine components in the Engine Shop, and he and his wife named their newborn Duncan in honor of the Duncan Aviation family.
Atheer Alabdalaai Performs Facilities Maintenance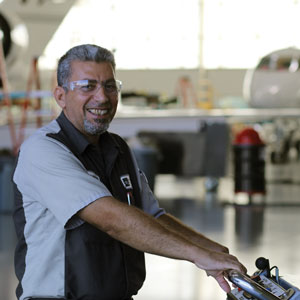 Moving from the southern part of Iraq to Houston, Texas, wasn't nearly as great of a change for Atheer Alabdalaai, his wife Samar Al Zuhairi and their three children (Tiba 12, Mohammed 10, Abdullah 5) as was moving from Houston to Lincoln.
"There's snow in the mountains in Jordan, and it gets a little cool in the winter, but it's nothing like how cold it gets in Nebraska!" says Atheer. "Still, I'd recommend Duncan Aviation to my friends; I encouraged two friends from Houston to apply. Everybody here is nice, and it's a good company to work for."
As an HVAC specialist, Atheer worked primarily on air conditioners in Iraq. During the most recent United States invasion, he was contracted to perform air conditioner maintenance and electrical work for the US Army.
"I got in trouble for it. I was a target of anti-US troops, my family and I were threatened, and our home was set on fire," says Atheer. "Through the IOM (International Organization for Migration) and with help from the UN and the US Army, my wife and children and I were able to go to Jordan. After two years there, we moved to Houston in September 2015."
Team Leader Troy Hardesty says Atheer fits in quite well and is eager to learn.
"Atheer is a hard worker, and he's a great member of the team," Troy says. "When we have a problem, Atheer is always willing to help support the team, and he's willing to work overtime when we need him."
Atheer and Samar now have a fourth child, too, baby Ahmed, who was born in the United States in October 2017.
Yousif Hamid Starts School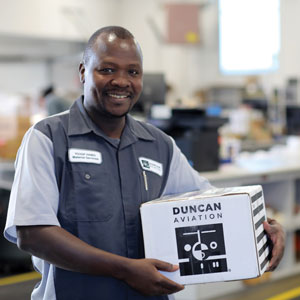 As job opportunities got scarce and personal safety was jeopardized by the civil war raging in Sudan, Yousif Hamid decided he had to make a life for himself outside of his beloved country. Divided since 2011 into two countries, Sudan and South Sudan are two nations still at war.
After leaving in 2000, Yousif went back to Sudan several times, hoping for peace and enough stability so he could find a job and support his family.
"I lived in New York City for several years, driving a Yellow Cab or an Uber," says Yousif. "I'd go back to Sudan to spend time with my family, but in 2016, we all moved here to Nebraska. I just don't think Sudan is ever going to be stable again."
Yousif and his wife Namat have three children (Fouzi 8, Yusra 3, and Adam 7-months). After attending a career fair Duncan Aviation sponsored for refugees in the Lincon area, he submitted an application to work in CSR (Central Shipping & Receiving).
There's no snow in Sudan, so after moving to the United States, Yousif had to learn to drive in the snow. That skill helps him in his position as a Parts Runner at Duncan Aviation.
"I enjoy going to the different departments and buildings around the company," says Yousif. "It's a great way to learn about the company and meet people, and I'm never bored!"
In August, Yousif will start school so he can learn computers. He loves working at Duncan Aviation and would like to learn more skills so he can advance the career he started here.