«Fall 2023
Trust, Transparency & Relationships
Buying and selling business aircraft is a long and complex process. From understanding the market to finding an aircraft that meets your requirements, answering operational questions, scheduling and understanding the pre-purchase evaluation, resolving discrepancies, and everything in-between, having someone you trust to represent you is a must.
Trust is developed through expertise, responsiveness, and the ability to get things done. Our Aircraft Sales & Acquisition experts lean on their experience and the vast resources and influence they have through Duncan Aviation to complete transactions and meet client requests.
Our Aircraft Sales & Acquisitions team has six transaction experts with a total of 165+ years of experience in the aviation industry. They have formed many long-term, often lifelong, relationships.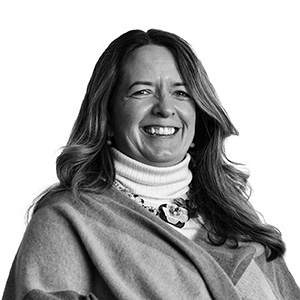 Sales Rep Ann Pollard enjoys getting to know the factors that influence individuals, families, and businesses, and works tirelessly to help them achieve their goals. They might want more time with family, to grow their business, reach new markets, travel the world, or help provide life-saving care to vulnerable populations.
"I am passionate about our industry because it has afforded me the opportunity to connect and build lasting relationships with people all over the world," explains Ann. "In many cases, I've handled multiple transactions for the same family or business, or assisted with the purchase or sale of the same aircraft four or five times, building new relationships with each transaction."
Relationships Are Key
"Relationships, as we know, are crucial" says Sales Rep Rene Cardona. "Having someone who places trust in you in the buying and selling of aircraft with all the associated complex, high-dollar variables is truly rewarding. We as agents understand over the years what it is our clients prefer and what they require so we can better tailor our services to a higher level of performance that meets and often exceeds their specific preferences. In the end, they are obtaining and receiving our expertise."
Sales Rep Doug Roth agrees.
"It all boils down to trust," says Doug. "When the trust is there, you form long-term relationships with your clients, and they become comfortable with you and your methods."
An aircraft owner may have a very high level of understanding of their airplane, how it operates, and the costs involved. But when you go into a transaction, you have to go deeper into the weeds with research, pre-purchase evaluations, maintenance, relocation, and negotiations. Once the deal is done, it doesn't end.
"You still stay in touch and provide additional advice. I receive periodic calls asking about market conditions, tax questions, and how to handle unusual maintenance issues if they arise," explains Doug. "I care about my clients and want to help them get the most out of their aircraft ownership. There is so much more to navigating aircraft ownership than just the transaction process."
As representatives for Duncan Aviation, Ann, Doug and Rene can immediately provide direct access to the extensive technical resources Duncan Aviation has for airframe, engine/APU, avionics, accessories, interior, paint, engineering, components, parts, and flight operations at our full-service facilities, Satellites, Rapid Response Teams, and international representatives. They also have access to a proprietary, collective database called DAK (Duncan Aviation Knowledgebase) that provides supporting data and figures about aircraft operation and ownership costs, backed by an expert market research data team.
Two Decades of Trust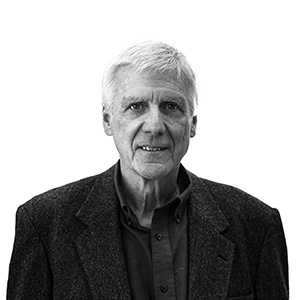 Doug has been buying and selling aircraft for one of his clients since the early 2000s. The company had previously owned airplanes but currently had none and they wanted to more easily access their multiple locations nationwide. In need of both an aircraft and chief pilot, they turned to Doug.
"I helped them choose the appropriate model that would fit their requirements, and offered them advice on leasing an airplane until we could locate and purchase the appropriate aircraft," explains Doug. "I also helped them locate a chief pilot candidate, whom they interviewed and ultimately hired."
Two decades later, Doug has assisted them on eight separate transactions and is working on the ninth.
Doug explains that in all transactions, you never work with just one person within a company. You may have one point of contact, but you work with several other people ranging from maintenance, operations, ownership, and financial. When asked why the company continues to reach out to Doug, he says it goes back to the relationship he's formed with them over the years.
"They were happy with the previous transactions we completed together, so they keep coming back," says Doug. "In working on our ninth transaction, we know each other well; they have confidence in me and I know their preferences."
33 Years, 28 Transactions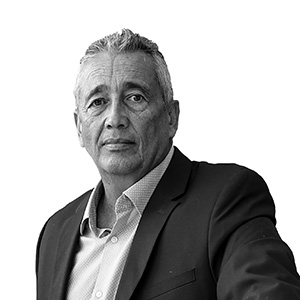 The first transaction Rene completed for Cincinnati-based boutique management company Cin-Air was in March of 1990 when the company purchased a Citation II. Since then, they have completed 28 transactions over the years, including Citations, IAI, and Gulfstream model aircraft. Although the majority of transactions have been US-based, Rene has completed several internationally, ranging from buying aircraft from England, Sweden, and Colombia.
"They are highly technical in nature, and very conscious of the decisions they make," explains Rene. "They are methodical in operation and in the purchase of aircraft they require. In the 33 years I've been working with them, I've learned how to perform our services to a higher, more tailored degree of acuity."
Rene has relationships with Cin-Air personnel across the board, ranging from those who maintain and fly the aircraft to the aviation manager and the C-suite.
"I work with every one of them," says Rene. "My relationship with Cin-Air has lasted through three aviation managers. The first two retired, and I have continued the relationship with the company over that length of time, purchasing and selling an aircraft in the past year."
Cin-Air Director of Operations Virgil Lemarr, said he has an excellent relationship with Rene that has evolved over the years.
When I first met Rene around 1995, I was a junior jet pilot," says Virgil, "Now that I'm the Director of Operations, our relationship has changed. Rene and I have bought and sold numerous airplanes together and there is no one I trust more."
Virgil goes on to explain that there is a reason he continually turns to Rene, and Duncan Aviation, when they need to buy or sell an aircraft.
"Rene continually astonishes me with his knowledge of the industry, his passion for his profession, and the time and energy he puts into each and every aircraft transaction," says Virgil. "There are not enough good things I can say about Rene and the relationship he and I have developed over the years. I consider him a professional colleague and a personal friend."
66 Years of Influence
Duncan Aviation has a long history of aircraft sales and acquisitions in which we've developed relationships that support clients through the lifetime of their ownership cycle.
Founded by Donald Duncan in 1956 as an aircraft sales company, Duncan Aviation is now a fourth-generation, family-owned, full-service provider dedicated to supporting all aspects of aircraft operation and ownership. We have a global reputation of trust, transparency, and innovation.
That trust has led us to complete 3,600+ aircraft transactions. Most of our first-time clients are a result of referrals from existing clients and 95% return to us for subsequent transactions. Relationships truly are key.