«Fall 2022
A Message From Chairman Todd Duncan & President Jeff Lake
Fifth Generation Duncan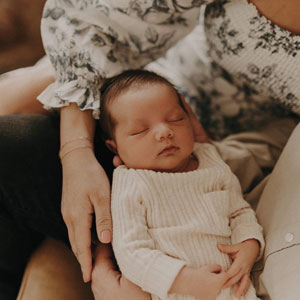 2022 has been one of the busiest years in Duncan Aviation's history. We've touched more customers, new and old, than at any other time in our company's 66-year history. That is why we are so excited to expand our full-service facilities at our Battle Creek, Michigan, and Lincoln, Nebraska, locations with new hangars. In addition, we have expanded the locations and services available through our Satellite network and worldwide Rapid Response AOG teams.
As much as I enjoy the fast pace of business, Connie and I embrace our downtime with family. This July our family expanded with the arrival of our first grandchild. Our son P.K. and his wife Katie were blessed on July 12 with a little boy, Kanan James Duncan, who came soaring into the world at 8 pounds, 11 ounces, sporting lots of thick, dark hair! I can already tell this Grandpa gig is going to be a blast!
For my family, Kanan represents the fifth generation to hopefully be involved in our family business and potentially a fifth generation pilot! We look forward to watching Kanan grow over the coming years as Duncan Aviation continues to support our customers and their evolving needs.
Todd Duncan, Chairman
Family Owned, Personal Feel
One of the greatest things customers and team members consistently mention about their experiences at Duncan Aviation is the family feeling that can be observed in the interactions within our hangars. Neither customers nor employees are treated like a number. Instead, they are valued for their personal talents, personalities, and viewpoints. Duncan Aviation team members strive to connect on an individual level whether they are sharing technical information, providing a project update, or toasting a job well done.
This personal atmosphere creates a friendly environment that encourages teamwork, communication, innovation, and passion, all of which can be felt across the enterprise. As Duncan Aviation continues to grow in order to meet customers' needs, we are especially mindful and focused on continuing to deliver the same Duncan Aviation family feel.
Jeff Lake, President