«Spring 2021
Now Available: FDR/CRV Download And Analysis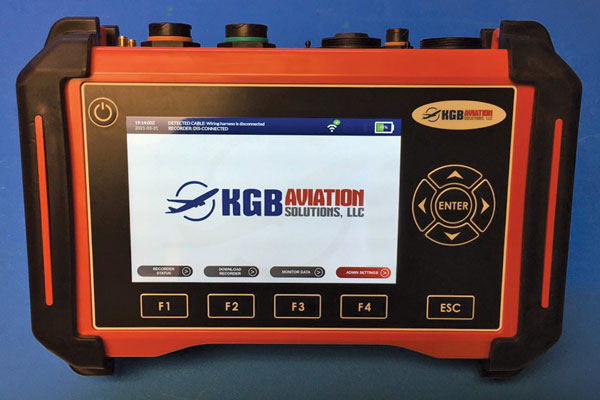 Business aircraft operators are required to perform regular data analysis of their FDRs (Flight Data Recorders) and CVRs (Cockpit Voice Recorders). To make this easier, Duncan Aviation recently collaborated with KGB Aviation Solutions to offer a new data analysis service. KGB Aviation Solutions developed DART (Data Acquisition Ruggedized Tool), which downloads data from most FDRs/CVRs. KGB Aviation analyzes the data and provides a comprehensive report showing the integrity of the parameters being recorded.
Using DART, Duncan Aviation provides the data download and report services to customers at its full-service facilities (Battle Creek, Michigan; Lincoln, Nebraska; and Provo, Utah) and at most of its Satellites.
"We believe that flight data and the integrity of that data is the next significant advancement in business aviation," says Manager of Satellite Operations Matt Nelson. "Beyond complying with regulations and requirements from Safety Management Systems, insurance carriers and OEM service programs will require that the data from on-board systems is tested for the highest level of integrity."
Vice President of KGB Aviation Kevin G. Balys agrees, adding that the relationship between the two companies benefits aircraft operators by providing an efficient method of retrieving recorder data.
"KGB Aviation's goals are to convert the data into engineering units, generate a list of recorded parameters for the customers, and provide a report clearly stating if the recording system meets requirements," says Kevin.
Customer Kudos
"Our objective is to support the needs of our business and commercial aviation customers by taking advantage of the avionics competencies throughout our Satellite network."
Avionics Team Leader Luke Bozetarnik at Duncan Aviation's Satellite in Teterboro, New Jersey, has worked for years with customer Bill Dunne, a long-time Aircraft Maintenance Supervisor.
"Luke asked me why I specifically request KGB for work on my FDR or CVR, and my three-part answer is simple: Equipment, answers, and urgency," says Bill. "We've always procured the necessary equipment, and whether the interrogation was routine or to troubleshoot, we accomplished the task on schedule. When we had questions regarding an FDR download, Kevin has shared his knowledge of how certain manufacturers accomplish individual recording parameters versus the FAA and EASA regulations."
Taking advantage of KGB's web portal, encrypted data automatically and securely transfers from the DART to KGB Aviation for analysis. Once analyzed, KGB Aviation sends the reports to the Duncan Aviation team to share with customers.
"I have never had to wait for results or answers," says Bill. "I have no idea how KGB manages to process the amount of data they do and maintain such a positive customer experience, but I'm glad they do!"
Benefits of the Analysis
Based on the results of the analysis, Duncan Aviation's technicians can help troubleshoot and fix any of the anomalies identified. The reports provide insight into the integrity of the recording abilities of the FDRs and CVRs, and data is presented according to the rules the customer is flying under, such as FAR (Federal Aviation Regulation) 91 or 135, CAR (Canadian Aviation Regulation) 625, EASA (European Union Aviation Safety Agency), ICAO (International Civil Aviation Organization), and more.
"When I was an FAA inspector, I realized data reviews needed to be organized according to the rules the operator is flying under. Data is then converted into a comprehensive review of the recording system, spelling out deficiencies. We provide guidance on potential causes and remedies for the deficiencies based on our experience with the recorder and airframe," says Kevin.
Expanding Satellite Services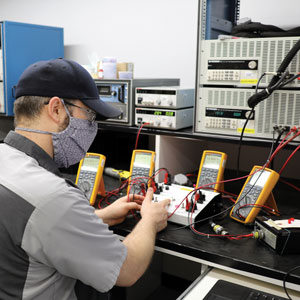 In addition to the new FDR services, numerous Duncan Aviation Satellites now include main ship and emergency power battery capabilities.
"Our objective is to support the needs of our business and commercial aviation customers by taking advantage of the avionics competencies throughout our Satellite network," says Matt.
Main ship battery maintenance capabilities exist now at the following Satellites:
Atlanta, Georgia
Bedford, Massachusetts
Denver, Colorado
Fort Worth, Texas
Kansas City, Missouri
Morristown, New Jersey
St Paul, Minnesota