«Spring 2021
When Customer Service Takes On New Meaning

2020 was a year that redefined businesses across the world, impacting most industries. Aviation was no exception. Flight hours dropped, sales declined, and rolling furloughs occurred for many companies, causing interruptions in service and breaks in the supply chain. Many companies did not survive and left customers scrambling to find new resources.
This past year brought to light how the aviation industry is changing. However, Jamie Blackman, Duncan Aviation's Rotable Manager, says the industry had begun to evolve more than three years ago.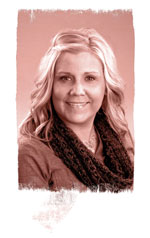 "Admittedly, we were transactional then," she says. "Every time the phone rang, we'd answer and fill an order. When the phones began to slow down, we realized our customers were changing, and we needed to change with them."
Jamie and her team looked beyond their customers and transactions and examined their relationships and how they could make things even better, enabling them to improve their impact on each other, customers, and vendor partners.
This resulted in a more focused approach to providing a higher quality available inventory, with multiple solutions including price, condition, exchange, outright purchase, and warranty.
"We are a better resource because we are in continual communication with each other and our internal and external customers and sources. We are strategic in how we are building our inventories to get the best units in the hands of those who need them, when they need them," Jamie says.
For example, inventory made available through the customer consignment program goes through a more stringent review process before being approved for purchase. "We are more discerning with what we accept, taking a close look at the quality, demand, and condition of each part number including tag traceability," Jamie explains. Both internal and external customers have access to parts inventory through programs including customer consignment, Managed Rotable Inventory, and the Duncan Aviation owned rotable pool.
"Our customers are diverse with unique parts needs," Jamie says. "They include FBOs, other parts brokers, and OEMs who all, in turn, have customers of their own to support. Our tailored responses go beyond the transaction by asking questions to learn about their business, their customers, and find out how we can serve them better."
Duncan Aviation's Satellite network and in-house airframe and avionics maintenance teams also turn to Parts & Rotable Sales for required parts and services. "We can respond quickly to support our internal customers with immediate parts support. We work with these teams to make sure we have on-hand the most in-demand aircraft parts inventory."
These new strategies have proven themselves indispensable in the wake of the world's pandemic. Although Duncan Aviation's Parts & Rotables Sales were not immune to the sudden and unexpected changes brought on by COVID-19, they weathered the storm. 2020 ended up being one of their busiest and more successful years."
International Parts Support
International Business Development Manager Shirley Crouch says nothing less than the highest customer service level is required, especially when working with a customer from another country.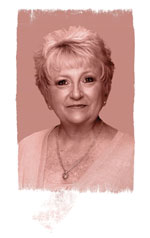 "Since we are communicating with customers from around the world, we have stepped up our customer service game, offering many avenues to reach us," she says. Although email is their primary communication mode, customers can reach an International Sales Rep through real-time bold chat and parts locator services like ILS or Partsbase. "We are available when they need us, providing uninterrupted service."
During the pandemic, while many other vendors were closed and unavailable, new customers began to call. "They'd say, 'I can't get anyone to answer the phone at my normal vendor. So, we're giving Duncan Aviation a try." But they were wary, asking how the pandemic had impacted us and wanting reassurance that we would remain in business. Many of these new customers have since returned because they found consistency and trust with Duncan Aviation.
When the world gets back to normal, whatever that looks like, customers will remember who helped them with a highly personalized customer service experience, provided a speedy response, and resolved their inquiries 24 hours a day, 365 days a year.
"Duncan Aviation, as a supplier to Raytheon Australia's Aircraft Operations, has always provided outstanding service. We depend on their expertise with sourcing components to service and maintain our aging fleet of Learjet 35A aircraft. Duncan Aviation's 24/7 parts service is always there when we need it, both for general service and AOG parts supply. The services offered range from major component overhaul to airframe/avionics components and down to the smallest breakdown spare. Duncan Aviation will, more often than not, be able to source with a minimum of time and fuss those parts that we require. We see Duncan Aviation as an integral partner in delivering essential services to our Australian Defense Customer."

Tony Healey, EW and IFF Services Manager
Raytheon Australia, Joint Adversarial Training & Testing Services